3 Genie Wishes Mobile Slot
Play 3 Genie Wishes With 1000% Bonus Up To £1,000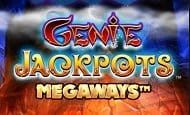 Mobile Slots - Register Here - View Promotions

3 Genie Wishes Mobile Slots
Immerse yourself in the exotic of Arabia through the 5 x 4 reels slot by Pragmatic Play which offers 96.53% RTP and a maximum award of 500x* on your bet amount. Amigo Slots are proud to host 3 Genie Wishes along with hundreds of other slots such as 'Star Burst', 'Rainbow Riches', 'Fluffy Favourites' and 'Bonanza'.
3 Genie Wishes Game Info
RTP
96.53%
Features
Free Spins, Sticky Wild
Developer
Pragmatic Play
Reels
5 Reels
Paylines
50 Paylines
No one can deny that Genies are charming – it's in their nature. So, that's just one of the reasons why you'll see them popping up regularly to entertain you as you play Mobile Slots.
Game Summary
Whether you've become familiar with genies through the Disney film Aladdin or the iconic feature Arabian Nights, there are plenty of people with a soft spot for them. Which didn't go unnoticed by Pragmatic Play after they created the perpetually popular online slot 3 Genie Wishes?
The layout of the online slot theme is set up to take you on a trip to the exotic landscape of Arabia, you'll get a feel for the time when you could wander through a bazaar, look adoringly at treasure and wonder if a genie is going to pop up out of a bottle or a lamp.
If you've ever wondered where the tale of the genie came from, we've done all the hard work and researched it for you – which should make the gameplay to 3 Genie Wishes that little bit more exciting! Given the details of the story, we guarantee you'll find the centuries-old tale just as interesting as the slot machine.
Genies first appeared in history around 4,500 years ago, yet, they weren't the charming turban and hareem pants wearing men. No, they were demons, rather unsightly and grotesque ones at that. Yet, over time they anthropomorphised into charming gentlemen who were all too keen to make your wishes come true. Originally, genies were referred to as 'jinn's as they were known in Arabia and they all had their own personalities, they could either make your life very difficult or surprise you beyond your wildest dreams.
Lamps or bottles didn't become a part of the mythology until the tale of the demons were heard by Europeans. This may be due to the fact that those who were passing on the tales, weren't really in the best position to translate the Arabic tales to those who used a European language. So, this is how genies ended up popping up out of bottles in tales such as Arabian Nights, Aladdin and plenty of online slots such as 3 Genie Wishes.
3 Genie Wishes Mobile Setup
Pragmatic Play made sure that the online slot carried all the charm of Aladdin, plus more – did Aladdin ever offer you obscene numbers of free spins on a 5 x 4 reel which offers 50 unique bet lines? We already know the answer, but we'll continue to tell you about all of the unique perks which come courtesy of the nameless genie. 3 Genie Wishes is available to play in autoplay or manual mode, allowing you to sink your teeth into the adventure, or simply just sit back and let the colourful reels spin. Every time you land a winning combination, you can watch the reels light up like fireworks!
Behind the 5 x 4 reels slots is the sunny depiction of the quiet sleepy lands of Arabia, you can see the archaic buildings sitting against the horizon as the sun sets and spreads pink and orange hues across the sky. This gives 3 Genie Wishes a more serene feel in comparison to some of the more colourful Genie-themed slots. Upon comparison to the other slots in the genie-genre, it's clear to see that 3 Genie Wishes stands miles apart when it comes to graphics quality – which should be no surprise with Pragmatic Play!
There are no moving animations in the background as you spin the reels, as the background remains static, yet, this just helps you to keep your eye on the prize as you spin the reels which are slap bang in the middle of the game set up. The reels are easy to follow due to the ornate golden frame which frames each symbol which gives the game a slick and luxurious feel. Well, it's only appropriate given the massive cash out amounts which you can expect when you hit spin – maybe you can think about buying some gold of your own once you've won enough coins!
The Arabian theme also follows through to the symbols which appear on the reels. You'll see give themed symbols which include the genie, the princess, the young boy, the monkey and the parrot. The monkey and the parrot along with J, Q, K, and A will represent the lower value symbols on the reels. While the genie, the princess and the boy will represent the high-value symbols. The Grinning Genie is the Wildcard in the game which can replace all of the other symbols on the reels to make it even easier for you to land a winning combination. The scatter symbol is the magic lamp.
With 3 Genie Wishes, the coin values are set between £0.50* and £250.00* maximum on the bet tab which makes 3 Genie Wishes a great choice for online slot players with a mid-range budget or high rollers looking to cash out on a significant win. 3 Genie Wishes offers a return to player rate of 96.3%
Bonus Features
When it comes to bonus rounds, 3 Genie Wishes have mixed it up with their variable awards which never become predictable as the reels spin. Alongside the scatter card and wild card which we have already touched upon 3 Genie Wishes also incorporates the generous Lamp bonus. To trigger the lamp bonus, three magic lamp scatter symbols will need to appear on the reels. Yet, for the bonus round to be triggered the magic lamps will need to land on reels one, three or five. After this happens, you will be asked to select one of the magic lamps.
Once you've made your selection, the game will randomly generate one of three rewards:
1 – 10x* to 500x* of your total stake amount.
2 –1x* of your total stake amount.
3 – free spins*!!
The free spins will either be granted in the form of Raining Wilds or Sticky Wilds. Raining Wilds will be added before each spin, Sticky Wilds will remain on the reels until the free spins are over. There will be no chance of triggering more re-spins while playing the free spin mode. In term of complexity, 3 Genie Wishes is mid-range which may be perfect for some, but more complex or not progressive enough for others. We've covered variants of the 3 Genie Wishes down below to help you find the perfect game for you!  
About the Mobile Slots Developer - Pragmatic Play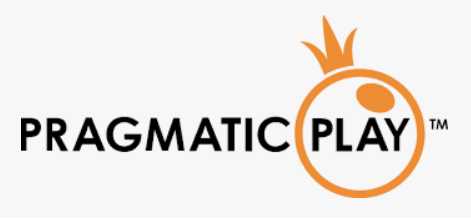 Pragmatic Play has been making waves with their innovative approach in regard to game design in recent years. They may only have one Arabian-themed online slot in their impressive portfolio of over 100+ HTML5 games which borrow from many cultures to present a smorgasbord of games which are sure to appeal to a wide variety of players.
The Malta-based developers broadened their horizons since their inception in 2015. As of 2018, their online slots were available to play in 78 different countries and in 26 languages. Yet, Pragmatic Play has immersed themselves in many different modes of gaming including everything from live casino games to scratch cards. But Pragmatic Play definitely isn't just the jack of all trades, their dedication to high-quality gambling is perceptible through each new gaming experience built through 21st-century innovation.
Pragmatic Play is now recognised as one of the major league contenders in the online slot industry thanks to their reliability and ease of integration which they offer to online casinos such as Amigo Slots. There is really no surprise why so many prestigious online casinos are keen to partner up with Pragmatic Play and their ability to create games which can be played in over 13 different jurisdictions across the world. Wherever there's a regulated market, you can be sure that Pragmatic Play has popped up. Their world domination is only set to continue as the world becomes laxer in terms of online gaming regulations.
Every Pragmatic Play game has been built on the foundation of their own in-house content which has been optimised for mobile and handheld device players. While many mobile versions may get released as an afterthought with some game's designers, Pragmatic Play knows the importance of creating games which are available to play on all devices. The only requirement for play is the ability for your device to support HTML5 which is a common feature on most Apple and Android smartphones.
Those who are no strangers to online slots are sure to have come across the unique creations of the game designers. Currently, the most popular games in their portfolio of 100+ games include Da Vinci's Treasure, Great Rhino, and of course the ever-popular Wolf Gold which has picked up plenty of awards in the short amount of time since its release. Pragmatic Play's portfolio is constantly getting more expansive, currently, they're releasing on average two brand-new slot games each month, so there's always something to look forward to with Pragmatic Play.
If you were wondering if the quality of the games is compromised due to their prolific publication rate, you only need to spin the reels on one of their popular games to see the ingenuity behind the games – no matter how traditional they are. Whilst many game developers will use skeleton models of previously built games, you can expect a pleasant amount of variety in each online slot from Pragmatic Play.
Casino sites are especially keen to get their hands-on games designed by Pragmatic Play due to their relentless endeavours to always put forward cutting-edge solutions which will provide a seamless and easy to interact with the solution. Amigo Slots is home to a whole host of their games and it doesn't look like the partnership will come to an end any time soon.
It has only been three years since Pragmatic Play was subsidised by Extreme Live Gaming LTD. Over 100 games within three years is a considerable effort, especially for the modestly sized game developers. Yet, as previously stated, the quality certainly isn't compromised. As well as a large number of people logging into the site every day, the number of awards which Pragmatic Play have picked up in 2018 also speaks volumes.
Two of the most prestigious awards given to Pragmatic Games were 'best slot game' in the official Malta Gaming Awards 2018 after Wolf Gold won them the award. EDR B2B also awarded them with a prestigious accolade in 2018 as Pragmatic Play now hold the title of 'best innovators in slot provision'. As long as they keep up the stellar gaming content which has a unique way of appealing to different customers and optimising their content, they will be in with a strong chance of snagging more awards in 2019.
Here's how Pragmatic Play summed up the gaming experience with 3 Genie Wishes "3 Genie Wishes is an exciting 4x5, 50 lines video slot. The Genie is stacked on all reels and substitutes for all symbols. When you find the magic lamp, he grants three wishes - Raining Wilds Free Spins, Sticky Wilds Free Spins or a direct cash award."
Similar & Related Games to 3 Genie Wishes
3 Genie Wishes may be the only Arabian-themed game on Pragmatic Play's portfolio at the time of writing this review. Yet, they've swept each corner of the globe to cater to fans who want to travel and taste different cultures through the reels.
Treasure Horse Online Video Slot: Treasure Horse is one of Pragmatic Play's most recent releases, if you're serious about graphics quality, the game which will be released in February 2019 will be perfect for you. The online slot game is set in an Asian jungle offers a 96.52% return to player rate and 18 bet lines on the 3 x 3 reel set up. You can also expect to enjoy free spins, stacked symbols and randomly allocated multipliers.
Jade Butterfly Online Video Slot: Jade Butterfly may not be as sunny as 3 Genie Wishes, instead, the game is set to an icy Asian background. Pragmatic Play invites you to experience a drop in the temperature as you spin the reels on the online slot which offers you a staggering 1024 different bet lines on the 4 x 5 set up. If you like your brain to work as hard as the reels, you'll adore Jade Butterfly. There are plenty of fun features to help make the experience that little bit more exciting including free spins rounds and 3x* multipliers.
Copies and Clones of 3 Genie Wishes (Not Made by Pragmatic Play): As we mentioned before, there are tonnes of Genie-themed games to choose from. So, we've done all of the hard work for you by searching for the best variants of 3 Genie Wishes made by other game developers.
Crazy Genie Online Video Slot: If you're wondering how the Crazy Genie slot got its name, you'll only have to look at the features which Red Tiger Gaming included when they developed the game. While the Crazy Genie online slot may not be perfect for beginners, it will certainly go down a treat to anyone who is looking for more strategic gameplay through the 5 x 3 reel game. If you're looking for a progressive game, look no further than the game which offers a magic bonus round which can see you winning anywhere up to 258x* your bet. Compared to a lot of games, the progressive jackpot is also pretty easy to trigger, and the payouts are frequent as the slot gives out an average of 96.22%
Genie Wild Online Video Slot: Genie Wild is one of the most exotic games produced by Nextgen gaming who went further than most developers when they cooked up the theme to the Arabian slot. The slot follows the tale of Abu Hakim who stamped his name down in history with his exotic adventures. Prepare to go on an adventure of your own as you spin the reels which offer genie wilds, scatters, and the ability to win free spins. Sadly, the graphics are a little dated as the game was released in 2013 they don't quite hold up to modern standards, yet, the bonus features are more than enough of an incentive to start spinning the reels. This includes the gamble feature where you can double your win!
Arabian Nights Online Video Slot: If a 5 x 4 reel set up isn't for you, why not try your luck with the 5 x 10 reel slot Arabian Nights created by NetEnt? You may only have 10 different ways to win, but with the 10,000* max coin jackpot you might even be able to book yourself a trip to Arabia in real life! Considering the size of the jackpot amount, not many online slot players would expect a generous RTP of 95.6%, but NetEnt likes to keep their players happy. The graphics may be a little dated, but, the exciting features of this game will be more than enough of a reason for you to keep on spinning!
3 Genie Wishes Slot on Mobile
3 Genie Wishes is available via Amigo Slots through your mobile, tablet or laptop. Expect a seamless high definition experience as the reels spin however you choose to play – good news for anyone who likes to spin the reels on the go! If your device has the ability to support HTML5 it won't struggle when it comes to keeping up with 3 Genie Wishes when connected t the internet.
3 Genie Wishes News
Onlineslots.co.uk gave 3 Genie Wishes a massive thumbs up in their review which states

"Visually, 3 Genie Wishes is nicely done – the imagery has a cartoon feel, backed by an Arabian style backing track which gives the theme a nice feel. The range of stacked wilds, instant win awards and free spins make for decent combination too. Get lucky with those extra wilds and this genie could make your jackpot wishes come true if fortune is smiling. I found it to be a medium variance game which is one of Pragmatic Play's best to date."
Online Slot Guru was also kind with their verdict on 3 Genie Wishes
"3 Genie Wishes is a very playable slot with some nice clear graphics and a soundtrack which will transport you to the sand dunes and minarets of Arabia in the middle ages; there's some welcome variety in the bonus feature and an RTP of 96.53%."

In terms of press for an online slot game, you can't really expect more than that! And after the impact which 3 Genie Wishes has had on the online slot community, it certainly won't be lost to history.
Why is Amigo Slots the Best Place to Play 3 Genie Wishes?
The perks don't just end with the first deposit at Amigo Slots, you'll get plenty of other perks alongside your gift of 5Win up to 1000% Bonus Up To £1,000 on your First Deposit. Conscious of online security? So are Amigo Slots, they've ensured that all data used or saved after a financial transaction is 100% safe and secure.
*Any references to bonuses and free spins are subject to the following terms: New players Only, £10 Min fund, £1,000 Max Bonus, Max Bonus Conversion equal to lifetime deposits up to £250. 65x Wagering requirements and Full T&C's Apply.
*All values (Bet Levels, Maximum Wins etc.) mentioned in relation to this slot game are subject to change at any time.