99 Time Mobile Slot
Play 99 Time With 1000% Bonus Up To £1,000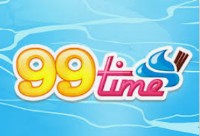 Mobile Slots - Register Here - View Promotions

99 Time Mobile Slots
Eyecon have treated us to yet another adorably sweet Mobile Slots with 99 Time. Get a hit of childhood nostalgia as you spin the reels on the 5 x 3 grid. There are 25 different bet lines to play with, and a RTP rate of 95.3%. Players with a particularly strong sweet tooth will definitely enjoy the interactive 'Ice Cream Maker' round along with the two other bonus features which is on offer in this slot game solely dedicated to celebrating the magic of ice cream!
99 Time Game Info
RTP
95.3%
Features
Free Spins, Gamble, Scatter Symbols
Developer
Eyecon
Reels
5 Reels
Paylines
25 Paylines
If you're looking for a cute and cuddly slot game, you're never going to be disappointed when you load up one of Eyecon's adorably themed online slot games. They have created some incredibly iconic characters in the past – maybe that's why their name is a play on icon? While we can't be sure of that, what we can be sure of is that their unique slot which is sure to be of appeal to anyone with a sweet tooth has our players on Amigo Slots insatiable for the sweet treats which Eyecon have included in their ice cream themed slot game.
Game Summary
If you hadn't already noticed, Eyecon seem to have an incredible knack when it comes to instantly loveable characters. And while it might be as hard to fall in love with an ice cream as much as you did with the characters in Fluffy Favourites, White Wizard, or Legend of 5 Ninjas the online slot will still have you awash with childhood nostalgia which you will want to revel in time and time again! If you were lucky in the heights of summer in your childhood would be made that even bit sweeter by the sound of an ice cream truck where you'd hope to run off fast enough to catch them! That's not to say that adults should ever feel guilty about ambling after the ice cream van in hot pursuit of a frosty delight.
The 99 Time online slot game was dedicated to the most popular treat, the 99 ice cream cone. It is a common myth that the ice cream got their name because of the price, however, this is one of the most popular urban legends there is! In fact, no one actually knows why the 99 ice cream is called that. They're certainly much more expensive than that these days. They've probably seen the same rate of inflation as a Freddo bar (45p*!). Some believe that the name came from the shop number which first selling them. However, there are many claims to the name – so you can choose which you would like to believe for yourself! Considering that the 99 ice cream dates all the way back to 1920 it can be hard to say for certain. But it's fun to consider!
Anyway, back to what Eyecon cooked up with 99 Time. The game is incredibly similar to what you can expect from the Fluffy Favourites Franchise. Eyecon have chosen to keep the graphics light and simple. Not over complicating anything with flashy effects and 3D characters which will distract you from your mission on the reels – forming new winning combinations and seeing your coin balance increase! For the background to 99 Time it's clear that no other backdrop would do other than the seaside! It is the best place to enjoy an ice cream after all. The background will perfectly set the scene with the sun in the sky casting light over the golden sands, and there just happens to be a deck chair waiting for you. In the far distance you will see the pier along with a big wheel and the tower. It definitely looks like a warm enough day for you to treat yourself to one of the treats which will be appearing on the reels. If only ice cream was that colourful in real life. Everything is better in reel life. There's not a chance of you missing any of the reel action, they've created a large and prominent screen which really allows each symbol to jump out at you and leave you with a craving! With the reel grid, you'll see your standard 5 x 3 reels which you've grown used to with other Eyecon slot games. Eyecon have made sure that they made 99 Time as vivid as possible, which is why they have treated you to a hot pink border on a pink background which makes all of the treats really pop!
99 Time Mobile Setup
The 99 cone is joined by a host of other treats, which, let us be honest, they all look infinitely more delicious than the simple vanilla ice cream with a flake stuck in it! Of course in real life you would be able to customise your 99 cone to your tastes with a whole manner of sprinkles and syrups. Or, if you are feeling incredibly adventurous, you could add a little bit of sherbet. Alongside the humble 99 cone you can expect to see everything from rainbow ice cream to delicious Sundays to more simple yet still infinitely tasty ice cream sundaes!
With the highest paying symbols that you'll see on the reels, you can make a winning combination by matching just two of them. This is just one of the contributing factors which makes 99 Time such a volatile slot. The 95.3% return to player rate will also make sure that you don't have to spin the reels for all too long before you are treated to a nice coin injection to your balance! Alongside the standard symbols you will also need to look out for the special symbols which will be able to do much, much more than just win you some coins!
Firstly, you've got the jolly ice cream man who will welcome you into the Ice Cream Picker round if you are lucky enough to find 3 or more symbols anywhere on the reels. If you want to unlock a free spins bonus round, you will need to match three* or more of the ice cream vans. No Eyecon game would be complete without a wild symbol either! The wild card in this game will help you to replace other standard symbols which are on the reels, meaning that your chances of forming a winning combination are increased significantly!
If you would really like to increase your chances of winning with every spin, 99 Time offers 25* different bet lines for you to choose from. Play on one or play on all 25* to ensure that you are getting the most out of each and every spin. Although you will need to ensure that you are sticking well within your budget if you are playing with a higher number of bet lines. To make that even easier for you, Eyecon have ensured that this game is perfect for players who are working on a budget! That's the basic gameplay covered, now we'll fun you through what you can expect from the bonus features to 99 Time!
Bonus Features
Eyecon knew that just offering their standard free spins round and 50 / 50 feature wouldn't do 99 Time enough justice, which is why they chose to include a brand-new feature which has never been in online slots. Well, an Ice Cream Maker round would seem fairly out of place in every other online slot game there is out there!
99 Time Free Spins Bonus Feature
Eyecon have created a fair amount of free spins round, so by now, they definitely know what their customers like to see. This is the excellent thing about picking an online slot game from someone who has already tried and tested the features offered – this means that there's plenty less trial and error for you too!
The free spins round in 99 time will be unlocked by finding three or more of the Ice Cream Truck scatter symbol.
3 ice cream trucks will get you 15 free spins*
4 ice cream trucks will get you 20 free spins*
5 ice cream trucks will get you 25 free spins*
But don't worry, the free spins in 99 Time are far generous for two reasons!
One, you will be able to retrigger your free spins number if you are to find the scatter on the reels! Don't be too surprised if this happens to you during the gameplay! However, there is only a certain amount of times that you are able to retrigger the bonus round – still 15 chances to top up your free spins isn't bad!
The second reason why the free spins bonus round will have you coming back for more, is that that you'll be able to win significantly more than you would in the main mode of play. In fact, your winnings will benefit from a 3x* multiplier!
50 / 50 Bonus Feature
If you are no stranger to Eyecon's games, then you will be no stranger by now to the 50 / 50 feature which is a little added bonus - should you choose to play with it.
The feature will become activated after every winning line has been formed in the main gameplay. The 50 / 50 will give you the chance to risk your money with a 50 / 50 chance of doubling your last cash reward! When you choose the 50 / 50 feature to play with you will be shown two different options, the winning option and the losing one. If you lose you watch your winnings disappear, however if you win, you will get the chance to use this feature up to 5 times. With 5 chances to double your money you can be sure that there is a lot at stake!
Ice Cream Maker Bonus Feature
We definitely saved the best bonus feature until last. Even though the 50 / 50 bonus is incredibly exciting and there is plenty to be won in the free spins round, Eyecon still decided that you needed an extra scoop of ice cream-related fun!
If you like online slot games which offer you an opportunity to get a little bit interactive rather than just hitting the spin button, you are sure to appreciate the ingenuity which has gone into making sure that the Ice Cream Maker bonus round was one of the sweetest our customers have ever seen on Amigo Slots!
If you didn't love ice cream before you experienced this bonus round, you definitely will once you have benefitted from the sweet generosity which comes with an extra side serving of novel fun!
When you're whisked away to the Ice Cream Maker bonus feature, you'll be required to get your hands dirty, and make your own ice cream. You wouldn't expect that if you went to visit the ice cream man, but it definitely gives you a chance to get a little bit experimental and see what you can whip up for yourselves!
You'll get to choose your own cone, ice cream flavour, and finally, you'll get to finish off your custom made ice cream with your perfect topping! Each of the different components has the potential to offer you a 100x* multiplier when selected! Although, you won't know which that is, so you will have to use your gut instinct to the best of your ability!
This bonus round really does have the potential to change your relationship with ice cream.
If at this point you're just left with a craving for ice cream instead of any great inclination to check out the 99 Time online slot game yourself it may be worth you checking out some of the slot game suggestions down below!
About the Mobile Slots Developer - Eyecon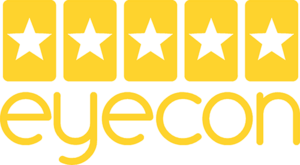 Eyecon are inarguably one of the biggest contenders when it comes to the world of online slots. With so many iconic online slot games already under their belt, it is clear that Eyecon are an unstoppable force.
Considering that Eyecon are responsible one of the biggest online slot game franchises in the world; fluffy favourites, it isn't likely that they will be over taken by the competition any time soon.
While the game developer has covered plenty of ground with their online slot games, it is evident that they work best with the cute and cuddly characters. Well, any form of characters at all! Usually iconic characters will come from books, films, TV programmes, videogames – but never online slots!
But if you think about the fluffy favourites gang, there aren't many people with internet access who wouldn't be able to tell you which franchise it is from.
But if you are completely new to the world of online slots, it will be our pleasure to introduce you to one of our best content providers.
Eyecon started out in 1997 – a time way before online slot games were popular, or even well know! In the beginning Eyecon turned their attention to creating more popular games at the time which is how they made their first release a 1st person shooter Sci-Fi videogame named "Gore".
They didn't only change the format of their games, they also changed their approach completely. This is how Eyecon became renown for their cute and cuddly online slots after they released the original Fluffy Favourites game in 2006. The release of the online slot literally transformed Eyecon as a company over night. Even their first ever online slot Temple of Isis stood as a testament to their talent when it comes to creating loveable characters which players love to join on an adventure. Since the releases of their earlier titles, the online casino world has come on in leaps and bounds and so have Eyecon's games. Even though Fluffy Favourites may not look like the most ground-breaking online slot game in the world in 2019, remember that the game was released 13 years ago. The fact that their earlier titles retain charm speaks volumes about the exhilarating and endearing fun which you can expect with every single spin of the reels. Even Temple of Iris is still available to play on Amigo Slots!

Other popular titles in Eyecon's portfolio include Twinkle, Piggy Payout, White Wizard, Stampede, Shaman Spirit and Enchanted Prince. That's not to mention their new releases of sequels to Fluffy Favourites. There are even more Fluffy Favourites games than Star Wars films now. And it doesn't look like Eyecon will ever tire of recreating that particular brand of magic! Currently, their portfolio size stands at 60 online slot games which are able to play online today, but we wouldn't be surprised if that number reached 100 by the end of 2019.
Eyecon aren't currently the most prolific game developers around, however, they seem to be providing some pretty strong competition for Pragmatic Play who currently holds the biggest collection of titles.
So, now you know what Eyecon are responsible for, you're going to want to know just how popular they are. As the fact that the reels on Eyecon's games are spun in excess of 11,500* a minute will leave no doubt in your mind to the experience you will receive as you spin the reels.

Back to the game in question; Here is how the game developer summed up 99 Time when it was first released on their website. You will also be there to try out 99 Time for free before you head back to us at Amigo Slots and play for free!
"Make mine a 99! 99 Time Slots is a mouthwatering online slot game based on the popular ice cream commercial. The reels are filled with ice cream cones, sundaes and ice cream trucks, which are sure to have you licking your lips for more as you win big! There are FREE Spins, Scatters and Wilds, giving you loads of chances for some delicious wins! You don't want to miss the ice cream truck, so play 99 Time Slots now!"
Eyecon may not have done much justice to their deliciously fun online slot game there, so, it's a good job we've gone through it thoroughly for you to help you decide if 99 Time is the right online slot game for you.
If you like the idea of 99 Time but you aren't sure it's for you, why not check out some of the other alternative games which are highly suggested for any online slot players whose interests piqued at 99 Time but it was still a no deal.
Similar & Related Games to 99 Time
It may or may not come as a surprise that there aren't tonnes of online slot games celebrating the magic of ice cream. We've probably got to let all of the other deserts a chance to get their own online slot first.
However, in a bid to find you the two best alternatives, we have made sure that there are definitely elements of 99 Time within these two suggestions.
99 Time Jackpot Online Slot Made by Eyecon: Considering that Eyecon create Jackpot versions of their online slots all the time, it would be fairly strange if they hadn't created one for an online slot game as successful and sweet as 99 Time.
Pretty much everything about 99 Time Jackpot is the same aside from the lower RTP rate and the ability to cash out with a life-changing amount of money through the progressive jackpot.
The progressive jackpot works a little differently to the fixed jackpot in 99 Time. Jackpot amounts are constantly growing and being fed into by players all around the world who all stand an equal chance of winning! Whether 99 Time or 99 Time Jackpot is the best online slot for you depends if you want frequent wins or the chance to see massive ones!
Fluffy Favourites Online Slot Made by Eyecon: Do the teddy bear gang really need an explanation? After this review you will feel like you already know them. But if you are new to online slots it is highly recommended that you give the reels on this iconic slot game a spin to truly appreciate where have come from. Think of it as listening to old Beatles records. You've got to appreciate the classics. Well, no, of course you don't, you can play whichever kind of slot game that you like, and no one will be able to convince you otherwise.
*Any references to bonuses and free spins are subject to the following terms: New players Only, £10 Min fund, £1,000 Max Bonus, Max Bonus Conversion equal to lifetime deposits up to £250. 65x Wagering requirements and Full T&C's Apply.
*All values (Bet Levels, Maximum Wins etc.) mentioned in relation to this slot game are subject to change at any time.