Chilli Heat Mobile Slot
Play Chilli Heat With 1000% Bonus Up To £1,000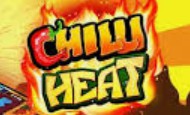 Mobile Slots - Register Here - View Promotions

Chilli Heat Mobile Slots
Pragmatic Plays 3x5 reel slots reached new heights in popularity for its Mexican-themed slot which offers 25 different ways to win plus wild cards, two separate jackpots and scatter symbols. Amigo Slots are proud to host Chilli Heat along with hundreds of other slots such as 'Star Burst', 'Rainbow Riches', 'Fluffy Favourites' and 'Bonanza'
Chilli Heat Game Info
RTP
96.5%
Features
Free Spins, Respins, Jackpot
Developer
Pragmatic Play
Reels
5 Reels
Paylines
25 Paylines
Fancy a trip to Mexico? This 5x3-reel Mobile Slots has you covered! Chilli Heat was a hotly anticipated Latin-themed game which was released in 2018 by the award-winning games designers Pragmatic Play, they may have shot to fame for their Wolf Run slot which saw them pick up plenty of awards, yet the charm of Chilli Heat mustn't be ignored. If you can't quite afford a trip to Mexico, you can still get involved with the countries unique culture. Unlike many other games, Chilli Heat doesn't just explore the dietary delicacies of Mexico. Instead, you can get a taste for the country's spicy eccentricity through music, the local wildlife, and the Mexican's unique take on intoxication.
Game Summary
The video slot game is set to the background of a seemingly sleepy Mexican village featuring terracotta buildings in the heat of the Mexican sun. Instead of finding flowers garnishing the home, you'll see plenty of desert dwelling fauna and chilli peppers decorating the game.  Although Chilli Heat is not set on the main streets of Mexico, the locals still bring one hell of a party which is matched with the traditional Spanish music which comes courtesy of a mariachi band. Crank up the volume to the slot and join in with the fun with the spicy theme which will play as long as you keep the reels spinning! If that wasn't enough, you'll also get cheered on by the friendly Mexican locals as you spin the reels.
Of all the Mexican-themed games which have been released recently, there aren't many which match the graphic experience of Chilli Heat. The vibe is authentic, and the gameplay is sure to warm you through as you soak in the sun-soaked landscape. Aside from the carnival-esque fiesta which is unravelling in the background, you'll also see the 5x3 reels which appear in the centre of the setting. Make sure you familiarise yourself with the wild cards, bonus features, ways to win free spins and jackpot triggers because there are 25 different ways to win!
Chilli Heat Mobile Setup
The Mexican-theme also carries through to the symbols which appear on the reels. From tequila glasses with salted rims, to the main mariachi man Pedro, to the most adorable native animal to Mexico plenty of the culture is represented on the reels. And of course, you 'll want to watch out for the spiciest characters which includes tabasco sauce, flaming hot suns and the Chilli Heat logo which you'll quickly become familiar with.
If you were wondering how Pragmatic Play made the gameplay experience of Chilli Heat so authentic, it probably will come as no surprise that the game's designers are located in Sunny Malta. Chilli Heat is just one of the games which prove the developer's dedication to innovation and a high-intensity gaming experience which has been optimised for mobile play. Thanks to their relentless dedication when it comes to customer satisfaction Chilli Heat topped a fair few 'top Mexican online slot' lists.
So, if you're not quite brave enough to try pulling off a sombrero, and you're not quite ready to welcome a chihuahua into your home, or ruining your taste buds with chilli, there's no better way to incorporate a slice of Mexican spice into your world than with Chilli Heat. We'll explain the bonus features in more detail down below, but you can be sure plenty of spicy treats are included to help you cash out big.
The minimum stake amount is set at £0.25* which has no doubt contributed to the popularity of the game. Yet, if you're looking at getting your hands on the jackpot, you'll want to ensure you bet as high as you can. But even with a small bet amount, there are plenty of ways to boost the amount of your pay outs. The maximum possible pay out is available through the major jackpot and will give you a chance to win 125,000* coins. To make the online slot that little bit sweeter, the return to player (RTP) rate is set at a generous 96.5% which is far higher than many other online slot games.
Did we mention that the graphics were mind blowing too?
Bonus Features
It is with the bonus features that the gameplay experience to Chilli Heat really gets interesting. The 5x3 reel set up is fairly typical, and while the 25 different paylines may not seem like all that much, the size of the jackpots and the ability to grab free spins are two more reasons that you'll want to spin the reels on Chilli Heat and experience the magic for yourself!
For anyone who is familiar with online slot machines, you'll get to grips with Chilli Heat in no time at all. Alongside the Scatter and Wild symbols, you can expect to see lower values generic symbols which appear as the letters A, J, Q and K. The highest paying symbol of the game is Pedro – the charming mariachi man brandishing his Spanish guitar in the full traditional Mexican outfit. Other important symbols to watch out for are the hot sauce, tequila drinks and the endearingly amazing chihuahua.
The symbol for the Chilli Heat game is the Wild symbol on the reels which can replace and substitute other lower value symbols and increases your payout amount. The only symbols which the Wild symbol won't replace are the scatter symbol and the money sacks which have plenty of game changing powers on their own. If all that wasn't enough, there isn't just one, but two jackpots to get your hands on! The jackpot amounts can be unlocked by filling all five reels with the Pedro symbol.
If free spins are more your thing, activate by landing three blazing sun symbols which act as the scatter symbol. The blazing suns will have to appear on the fourth, third or second reels and you'll have the chance to win eight free spins!
Magical things will also happen if you're lucky enough to land six money bags anywhere on the reels. This will grant you three free spins, and as long as the money bags keep on appearing on those spins, you'll be able to bank the amount contained in the money bags. The amount contained within the money bags will depend on your stake amount. Once you've got to the point where there are no more money bags popping up, you'll be able to cash out on your winnings.

About the Mobile Slots Developer - Pragmatic Play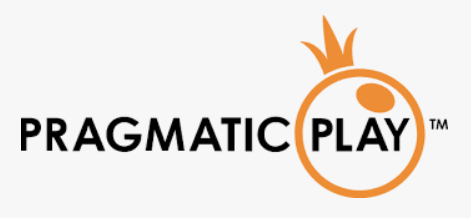 Pragmatic Play have been making waves with their innovative approach in regard to game design in recent years. They may only have two Mexican-themed online slots in their impressive portfolio of over 100+ HTML5 games which borrow from many cultures to present a smorgasbord of games which are sure to appeal to a wide variety of players.
The Malta-based developers broadened their horizons since their inception in 2015. As of 2018, their online slots were available to play in 78 different countries and in 26 languages. Yet, Pragmatic Play have immersed themselves in many different modes of gaming including everything from live casino games to scratch cards. But Pragmatic Play definitely isn't just the jack of all trades, their dedication to high-quality gambling is perceptible through each new gaming experience built through 21st century innovation.
Pragmatic Play is now recognised as one of the major league contenders in the online slot industry thanks to their reliability and ease of integration which they offer to online casinos such as Amigo Slots. There is really no surprise why so many prestigious online casinos are keen to partner up with Pragmatic Play and their ability to create games which can be played in over 13 different jurisdictions across the world. Wherever there's a regulated market, you can be sure that Pragmatic Play has popped up. Their world domination is only set to continue as the world becomes laxer in terms of online gaming regulations. Every Pragmatic Play game has been built on the foundation of their own in-house content which has been optimised for mobile and handheld device players. While many mobile versions may get released as an afterthought with some game's designers, Pragmatic Play knows the importance in creating games which are available to play on all devices. The only requirement for play is the ability for your device to support HTML5 which is a common feature on most Apple and Android smartphones.
Those who are no strangers to online slots are sure to have come across the unique creations of the game designers. Currently, the most popular games in their portfolio of 100+ games includes Da Vinci's Treasure, Great Rhino, and of course the ever-popular Wolf Gold which has picked up plenty of awards in the short amount of time since it's release. Pragmatic Play's portfolio is constantly getting more expansive, currently they're releasing on average two brand-new slot games each month, so there's always something to look forward to with Pragmatic Play. If you were wondering if the quality of the games is compromised due to their prolific publication rate, you only need to spin the reels on one of their popular games to see the ingenuity behind the games – no matter how traditional they are. Whilst many game developers will use skeleton models of previously built games, you can expect a pleasant amount of variety in each online slot from Pragmatic Play.
Casino sites are especially keen to get their hands-on games designed by Pragmatic Play due to their relentless endeavours to always put forward cutting-edge solutions which will provide a seamless and easy to interact with solution. Amigo Slots is home to a whole host of their games and it doesn't look like the partnership will come to an end any time soon.
It has only been three years since Pragmatic Play was subsidised by Extreme Live Gaming LTD. Over 100 games within three years is a considerable effort, especially for the modestly sized game developers. Yet, as previously stated, the quality certainly isn't compromised. As well as the large number of people logging into the site every day, the number of awards which Pragmatic Play have picked up in 2018 also speaks volumes. Two of the most prestigious awards given to Pragmatic Games were 'best slot game' in the official Malta Gaming Awards 2018 after Wolf Gold won them the award. EDR B2B also awarded them with a prestigious accolade in 2018 as Pragmatic Play now hold the title of 'best innovators in slot provision'. As long as they keep up the stellar gaming content which has a unique way of appealing to different customers and optimising their content, they will be in with a strong chance of snagging more awards in 2019.
Even though Wolf Gold may have won Pragmatic Play the most awards, the game developers are still proud of the experience they created with the Chilli Heat online slot.
In their own words they teased their audience that the reels were hot in the standard 3x5 slot format which is stacked with Wild symbols and the heat is cranked up even further with the free spins and high value symbols. Yet, Pragmatic Play's pride mainly lay in the 'sizzling' re-spin round which enables spinners to play for jackpots and big wins.
Similar & Related Games to Chilli Heat
With the Re-spin feature Chilli Heat is fairly unique, yet the heat of the reels is almost matched in Pragmatic Play's video slot Red Chili Hunter 5 which is currently the only other Chilli-themed slot. Although, it's likely we'll see plenty more after the game developers saw the success which Chilli Heat brought them.
Red Chili Hunter 5: While the theme is fairly similar, the gameplay is uniquely different on the 5x3 slot. Pragmatic Play put their imaginations to good use when they cooked up the gameplay which is set on a Mexican farm. But it isn't just your average Mexican farm, oh no, this one is host to rare genetically modified chilli peppers. You'll want to look under the farmer's sombreros to uncover the coins stashed beneath them, expect to find anywhere up to 200* coins. You'll also be in for a nice surprise if you find the cute cacti characters which will be able to win you a modest 5* coins each. If you're lucky enough to snag three of the suspiciously alien chilli peppers, you'll then get the chance to sell them on for 6000* coins. That's one hell of a bonus! You might even want to pour yourself a tequila to celebrate afterwards.
The return to player rate is set at 93.51% for Red Chili Hunter 5, which doesn't quite match up to Chilli Heat's generous return to player rate of 96% But there is plenty to keep players interested, especially when it comes to the immersivity of the story of the game, and the high value symbols. None of those symbols are able to trigger a bonus round, yet when the main gameplay is as rewarding as with Red Chilli Hunter 5. But every reel spinner is different, so it's likely that Red Chili Hunter 5 will win many fans with players who are looking for a simpler online slot experience.

Similar Mobile Slots (not made by Eyecon)
While there are plenty of Mexican-themed games, we've selected the two which are available on Amigo Slots which are rated the highest by the players.
Taco Brothers: Everyone loves tacos, especially the inhabitants of the country responsible for their creation. So, Taco Brothers played with the emotions of the spicy meaty treat fans by presenting them with an evil protagonist who seeks to steal all the tacos. While Taco Brothers may share a similar theme to Chilli Heat, game developer ELK mixed it up when it comes to the features and bonuses. If Chilli Heat didn't give you enough ways to play, the more progressive game Taco Brothers will give you 243 unique ways to win. As you spin the reels, you'll watch three hombres stepping up to save the town from evil Captain Diaz and run the risk of getting arrested. Yet, the Wild Escape feature will soon set your valiant heroes free along with the chance of nabbing a generous 3x multiplier. Given that people get equally as excited about Tacos as they do about Christmas, ELK published Taco Brothers Saving Christmas slot to put a festive twist on the increasingly popular game.


Play N Go: Play N Go also created their own Mexican-themed slot with  Grim Muerto which has slightly less ways to win than Chilli Heat and Taco Brothers. Yet, with only 20 ways to win, players will be able to relax with an easy to play slot. The online slot also has a unique spooky twist as it taps into the darker elements of Mexico's culture. If you'd like to learn about the Mexican Day of the Dead celebrations or just indulge in your fondness of sugar skulls Grim Muerto is perfect for you. There's a slight compromise in graphics quality, but the quaint cartoon vibe of Grim Muerto is appealing in a totally different way.

Chilli Heat Slot on Mobile
The release of the web-based Chilli Heat online slot came first, yet it wasn't long until the mobile-optimised slots were released. As with all Pragmatic Play video slot games, players will be able to enjoy the perceptible dedication which went into optimising Chilli Heat for all devices which support HTML5.
So, whether you choose to log in through a mobile, tablet, desktop or laptop, you'll still be able to enjoy a seamless gaming experience through accessing Chilli Heat via the Amigo Slots online casino website.
However, you play, always ensure that you have the soundtrack cranked up loud to compliment the immersive graphics of Chilli Heat.
Chilli Heat News
From the date that Chilli Heat was released in 2018 it hasn't been far from the media's gaze. Along with picking up plenty of awards, the review sites have been keen to applaud Pragmatic Play's notable efforts which went into designing the game which is as visually stunning as it is fun to play.
Even though it's not exactly a rare occasion for the prolific publisher's to put out new games they went the extra mile when it came to releasing Chilli Heat. To make the release of the game at the London ICE trade show in 2018 unforgettable to online slot fans, they even hosted a live chilli eating competition at their trade stand.
CCO of Pragmatic Play Mellissa Summerfield lent fans her opinion on Chilli Heat in a press release which was published shortly after the debut of the game:

"Despite the laid-back feel of the Mexican village that provides the game's backdrop, Chilli Heat is a dynamic game that showcases all of our flair for engaging gameplay and vivid presentation. We have capitalised on our thriving games portfolio with a series of significant operator and supplier integrations, and we are sure Chilli Heat will prove just as big a hit with our players all over the world."
Why is Amigo Slots the Best Place to Play Chilli Heat?
Whether you're a new or returning customer to Amigo Slots, there are plenty of reasons to make it your site of choice for playing Chilli Heat. Unlike many other online casino's loyalty is rewarded, the perks don't end after your first deposit whether that's through cashback or free spins.
Amigo Slots also makes sure that player's security and data safety is protected so players can make financial transactions with peace of mind.
*Any references to bonuses and free spins are subject to the following terms: New players Only, £10 Min fund, £1,000 Max Bonus, Max Bonus Conversion equal to lifetime deposits up to £250. 65x Wagering requirements and Full T&C's Apply.
*All values (Bet Levels, Maximum Wins etc.) mentioned in relation to this slot game are subject to change at any time.