Egyptian Fortunes Mobile Slot
Play UK Mobile Slots at Amigo Slots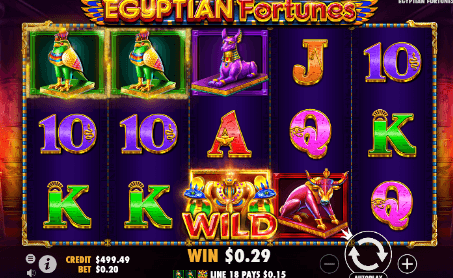 Mobile Slots - Register Here - View Promotions

Egyptian Fortunes Mobile Slots
Egyptian Fortunes is a 5 reels, 20 paylines Mobile Slots by Pragmatic Play. Egyptian Fortunes has Wild, Scatter symbols, and Free Spins bonus features, and an RTP of 96.5% Amigo Slots is the best place to play Egyptian Fortunes, and also hosts more than 500 more leading Mobile Slots, including Starburst, Chilli Heat, Rainbow Riches, and Fluffy Favourites.
Egyptian Fortunes Game Info
RTP
96.5%
Features
Free Spins, Scatter symbols, Wild
Developer
Pragmatic Play
Reels
5 Reels
Paylines
20 Paylines
There are probably well over one hundred different Mobile Slots in circulation right now which have an Egyptian theme. Every major developer has used this theme at least once, and some of them have used it several times. Even Pragmatic Play, who is the developer behind Egyptian Fortunes, has been to this well before. So with all that in mind, what could they possibly bring to us in this February 2019 release which would bring anything new to the genre? The answer is that they haven't necessarily done anything new at all, but they have managed to do a couple of things differently.
Game Summary
It's never surprised us that Egyptian themes are so popular with slot developers. In terms of imagery, it's one of the richest and most attractive periods in human history. Everything about Ancient Egyptian art and culture captures the imagination, from the drama of the pyramids to the luxurious golden masks that Pharaohs wore to their graves. Pragmatic Play has done a great job of bringing that forgotten age back to life yet again here in Egyptian Fortunes, which is as good-looking a take on the theme as you'll ever see. Columns lit by atmospheric torchlight frame the reels upon which you'll be spinning superbly-drawn symbols as you go looking for wins. Authentic Egyptian music will accompany in the background as you play.
We'll let Pragmatic Play off for using the boring old playing card symbol as low values, but only because they can play a role in a bonus feature called Energy Spins, which we'll get to shortly. Above them, we have the old Egyptian Gods Anubis, Apis, and Bastet, and most valuable of all is the golden death mask of Tutankhamun.
There's a wild symbol to help you build up your Egyptian Fortunes, and it comes in the shape of two golden asps. That can replace everything but the pyramid-shaped bonus symbol when it comes to completing any of the twenty fixed paylines.
Bonus Features
Pragmatic Play tends to tread a careful line between keeping things simple within their slots and adding in a couple of common bonus features to spice things up a little bit. From a technical point of view, both of the bonus features on offer within Egyptian Fortunes are free spins rounds, but in both cases, they've been presented a little differently than what you may have grown used to from playing other Mobile Slots.
The first of them is called Energy Spins and is a low number of free spins that comes as a reward for using certain symbols in winning combinations. As an example, if you string together four aces, your reward will be four free spins. You might expect to see the number of spins increase with more valuable symbols, but it actually goes the other way. Five energy spins are given to you for scoring five tens, but only three for getting three of the golden mask symbols. The flipside of that is that you need fewer of the high-value symbols to get a few spins out of the feature. It also gives you a reason to get more excited about low-value winning lines than you would otherwise have been.
There's an extra layer to the Free Spins feature, too. To trigger them, you'll have to land three of the pyramid bonus symbols. As those symbols are restricted to appearing only on the first, third, and fifth reel, it means landing all of them at once, which isn't easy to do. As the reward is only six free spins, you might not even think it's worth doing, but you'd be wrong. During your free spins, the slot will choose three of the base game symbols at random. Those symbols, along with the wild, will be the only symbols on the reels during those spins. That makes wins much, much easier to find. If the slot has been kind to you, and given you three of the more valuable symbols to play with, it should also mean those wins bring big money!
Pragmatic Play hasn't re-invented the wheel with Egyptian Fortunes, but the bonus features elevate it beyond the average. We love the idea of a free spins feature that tries to tip the balance in favor of the player, and it's also nice to get an extra reward for winning combinations in the shape of the energy spins, too. It means there's always a chance of a mini bonus even if you are struggling to trigger the free spins feature, and so there's more than one thing to play for on every spin. Even when there are so many UK Mobile Slots which use the Egyptian theme, we think this one is well worth a look if you're a fan of the genre.
About the Mobile Slots Developer - Pragmatic Play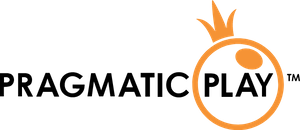 Pragmatic Play has mastered the art of creating slots which feel like they belong to an 'old meets new' genre of their own. Fans of traditional and classic Mobile Slots love them because they don't make things too complicated, and fans of more modern slots also find plenty to enjoy because they can play with the bonus features without having to jump through hoops to trigger them. As an added bonus, every slot they create tends to be very good looking. Pragmatic Play's colorful slots are easy to identify from looks alone; they're a company with a strong visual identity.
History has been a theme that the Maltese developer has come back to repeatedly, but they also make plenty of slots which have more to do with animals and nature. Their award-winning Wolf Gold helped to enhance their reputation during 2018, and they've followed up on that success already by releasing its sister game Mustang Gold Online Slot. Great Rhino and Hot Safari are probably next in line in terms of the Mobile Slots they're best known for, but if you like their style, you should also make the time to check out Vegas Magic, and maybe even Madame Destiny Mobile Slots Game, too.
One thing nobody can fault Pragmatic Play for is their commitment to making sure players always have something new to play. They've been releasing at least one slot a month for years now, and sometimes more. That's how they've built up a library of over one hundred slots in barely more than ten years of operation!