Gold Rush! Mobile Slot
Play UK Mobile Slots at Amigo Slots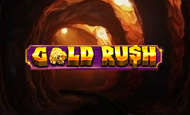 Mobile Slots - Register Here - View Promotions

Gold Rush! Mobile Slots
Cash in on the Californian Gold Rush with Pragmatic Play's action-packed Mobile Slots offering 5 x 3 reels, 25 bet lines, a generous RTP of 96.5% along with one of the most exciting free spins bonus features that we have ever seen on Amigo Slots!
Gold Rush! Game Info
RTP
96.5%
Features
Free Spins, Scatter Symbols, Wild
Developer
Pragmatic Play
Reels
5 Reels
Paylines
25 Paylines
It's hard to imagine what life was like for American's back in the Gold Rush era. Which, is probably why online slot games keep revisiting that defining moment in history which changed so many lives for the better.
Game Summary
In a time before capitalism, anyone who was brave enough to pick up an axe and head for the mines could hope to strike gold and never work another day in their lives. It seems unthinkable now, now there would be some corporate entity making holes in the ground and taking all the glory.
Pragmatic Play did an exceptional job when it came to recreating the excitement and the energy which surrounded the Gold Rush era with their 2017 slot which takes you right back to 1848 when the gold rush all started because of one man striking gold! He didn't manage to keep it a secret for long as millions of other Americans found out where the gold could be found
Once you get a feel for the online slot, you will appreciate just why the Gold Rush theme is so popular with online slot developers. Just imagine that each spin of the reels is a swing of the pick into rock to uncover gold. You literally don't know when it is going to happen!
Gold Rush Mobile Setup
Gold Rush was never released to be the most visually spectacular online slot, instead, Pragmatic Play went down the route of ensuring that you would have as much fun as possible with Gold Rush. And they certainly delivered. Especially when it comes to the music you will get to enjoy as you spin the reels. While not everyone will be overly enamoured by music in a banjo-lead arrangement, there's no denying that it brings a unique energy to the online slot game.  The sound effects when you win also bring a fantastic element of excitement to the online slot.
On the reels, you will find a mix of standard and themed symbols to make sure that the game play isn't all too complicated. By using too many special symbols a game can quickly lose simplicity, so it's a good job there are the traditional card values A, K, Q, J and 10 on hand which will win you a decent enough sized prize. But the symbols you will want to look out for are the lamps, the miner and carts of gold along with a few of the miner's tools!
The wild symbol for Gold Rush will be a stick of dynamite which will help you to blast away (not literally) other standard symbols which are on the reels to help you form even more winning combinations! This will work with every symbol aside from the scatter symbol which will help you to unlock the free spins bonus round which we will cover in more detail down below! The scatter symbol is the cleverly designed network of tunnels which will transport you away from the main gameplay.
Gold Rush offers 25 different fixed bet lines for you to choose from which will help you to increase your chances of winning, although, let us face it, with such a high return to player rate and volatility, you're never going to walk away from Gold Rush disappointed! Especially if you get to experience the excitement of the free spins bonus round – and you definitely will!
Make sure you see what the bonus round has to offer before you make your mind up on whether Gold Rush is for you or not!
Bonus Features
With Gold Rush, Pragmatic Play knew that just your average free spin bonus round wasn't going to be enough. So, they designed one of the most fun and inventive bonus rounds offering free spins that we have seen here at Amigo Slots!
Maybe there is no such thing as a perfect free spin round, there will always be something that another online slot provided that another doesn't! So, it can be hard to really create a ground-breaking free spins round which everyone is going to enjoy!
Here's what the Gold Rush free spins have to offer:
Unlocking the bonus round will take three of the scatter symbols. Which will need to fall on reels 2, 3, and 4.
Every free spins round starts off with ten – but if luck is on your side, you can get your hands on plenty more! Each time you see just one of the scatter symbols crop up on the reels you will be given 2 more free spins. And this isn't as rare as you'd think, it can happen every three or four spins or so! So, keep your fingers crossed and your eyes peeled for the scatter.
Now, we promised you a really exciting free spins bonus round and here's the final perk which enabled Pragmatic Play to deliver.
There will be a brand-new symbol which crops up in the free spins round – the shiny nugget of gold. The nugget of gold isn't your average symbol which will win you money when matched. Instead, it is a collectable symbol which will help to make your free spins bonus rounds even better!
The more golden nuggets which you find in the free spins round will determine how exciting and generous the free spins round you will be! The golden nuggets help to place the highest valued symbol on the reels prominently.
While every free spins round will kick off with 7 of the highest valued symbol on the reels, you will be able to collect more!
5 golden nuggets will show 16 top-value symbols
10 golden nuggets will show 21 top-value symbols
15 golden nuggets will show 29 top-value symbols.
If you're lucky enough to see 29 top-value symbols, you'll pretty much see a boost to your coin balance every time that you hit spin in the free spins round!
Some players may love this playing style, while others will hate it. It may just be the marmite of free spins rounds! But if you feel that luck is on your side, you're going to love the potential that the free spins round opens up.

About the Mobile Slots Developer - Pragmatic Plsy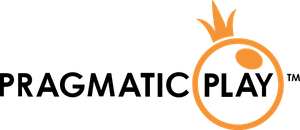 Pragmatic Play are one of the biggest names in the online slot world right now. It may have taken them a bit of time to catch up with the rest of the online slot giants such as Eyecon and Barcrest who got a much earlier head start when it came to perfecting slot game experiences. But Pragmatic Play have ensured that they have done more than enough to stake their claim on the title of one of the biggest online slot game providers in the world.

Their story began back in 2007 which was when online casinos really started to take off as more and more online casinos offered them a safe platform to do so. At the time of writing this 2019 review of Gold Rush, Pragmatic Play has over 100 titles in their extensive portfolio. Each time they have added to their collection of slots they have ensured that players have a brand-new experience to sink their teeth into! However, if there is any theme that Pragmatic Play excel in it's the adventure and action theme. Just the same as Eyecon always do well with cute and cuddly online slot games, no one celebrates the wild in their online slots like Pragmatic Play. There's a distinct feel to every set of reels which is created by the powerhouse of talent which they have proven themselves to be.
Even with 100 titles already available, Pragmatic Play haven't seen this as an opportunity to slow down, if anything they have speeded up with their rates of production. This means that you will have plenty more to expect from the game developer in the coming months. In fact, if they keep up with their current rates, you will likely see a brand new slot game every month!

Their most popular online games which are never too far from the top spot include Peking Duck, Great Rhino, and the cult classic Wolf Gold which our players will never get enough of them. No game has quite gone down as well as Wolf Gold, you can probably consider Wolf Gold to be Pragmatic Play's Fluffy Favourites.
If you're wondering how Pragmatic Play succeeded in getting ahead, when so many other game development companies were in the competition, that would be through their ability to predict trends in technology. Pragmatic Play's psychic ability made sure they stayed ahead by ensuring that mobile players were more than catered to! While there are still plenty of people who still enjoy online slot games on their laptop or desktop, so many people enjoy the convenience of playing from their mobile wherever they may be. This is why Pragmatic Play always ensure that their games are suited to mobile first – the web version comes after. Which, is of course a completely new approach!
Bringing you back to the subject of Pragmatic Play's 2017 online slot, here's what the game developer had to say about the online slot over on their website. They may have not fully alluded to how exciting the bonus games are in the description, but at least we have done that for you! You'll also notice that via Pragmatic Play's website you will be able to play the demo of the game for free! Just head back to Amigo Slots when you decide that Gold Rush is more than worth putting cash down on!


"Make a fortune in Gold Rush™, the 3 x 5, 25 lines video slot. The jolly prospector is using stacks of Wild dynamite on the reels. And in the Progressive Free Spins round, go deeper inside the mine and collect gold nuggets to advance the level and bring more top prospectors to the hunt."
Similar & Related Games to Gold Rush
Gold Rush is a great all-round slot game considering the high volatility and the high intensity action which can be found on the reels. Not to mention that Pragmatic Play's Gold Rush may just have the best soundtrack ever – of course, that is entirely subjective and for you to decide.

So, whether you're looking for a more immersive gameplay experience, a simpler slot experience, or a totally different option we have you covered. You're sure to find a slot game to suit your playing style down below.
Gold Rush! Scratch Card by Pragmatic Play: The Gold Rush Scratch Card is a bit of a wildcard, in the sense that it isn't actually an online slot game. But you were looking for an alternative, so here we are! With the digital Scratch Card version of Gold Rush you will get to see the same graphics, the same symbols and characters and enjoy the same feel. But this time, you won't be spinning the reels, instead, you will be scratching away at the screen with your mouse hoping that you uncover matching symbols which will win you some money. They work in exactly the same way as normal paper scratch cards but the wins will be instant!
Dwarven Gold Online Slot by Pragmatic Play: Anyone who has watched Lord of the Rings will know that dwarves are a dab hand when it comes to mining. The dwarves in Pragmatic Play's Dwarven Gold definitely aren't the exception to the rule! Pragmatic Play have cooked up with a great host of characters who you will get acquainted to in this game. Even though they're a pleasure to explore with, they're still kind of criminals. As they won't be doing all the hard work and mining for the gold, instead, they will be stealing it from others! We know it's a bit of a jump from the Californian Gold Rush to joining dwarves while they are up to no good, but if you enjoy the thrill of uncovering gold at the same time as the characters on the screen Dwarven Gold is an incredible option for you to explore! Our players have absolutely no complaints when it comes to the gameplay experience. You can expect plenty of frequent wins as you watch the dwarves get lucky with the return to player rate of 96.64%.
Da Vinci's Treasure Online Slot Game by Pragmatic Play: Okay, so, it's a little bit of a jump from the Californian Gold Rush to Da Vinci's Treasure, but they are two great explorations of history and culture for online slot fans which centre around treasure. So, we definitely think that anyone who loved to revel in the excitement of the Gold Rush slot is going to appreciate the in-depth story line in Pragmatic Play's Da Vinci's Treasure which is one of the most frequently played slots in the UK. Even though Pragmatic Play made sure that they went all out with the theme, they didn't fail to pay plenty of attention to what the game has to offer in the way of bonuses too! For anyone who is looking for a really straight forward gameplay experience, it is very unlikely that this game will be suited to your preferences. Bonus features have a tendency to randomly pop up which can be fun, but if you're only here to spin the reels then you may want to consider some of the online slot games offered from other online slot developers. However, considering that there is a 96.53% return to player rate, Da Vinci's Treasure is quite hard to beat.

Similar Mobile Slots (not made by Pragmatic Play)
Pragmatic Play didn't offer all too many alternative online slots to their version of Gold Rush! maybe they knew that they had already created a classic?  It's certainly still popular after two years with our players!

Out of all the online slot developers, we'd say that Pragmatic Play has the most distinctive style which is immediately perceptible when you load up the reels, and that style certainly isn't for everyone!
While it is not all that rare that different online slot game companies will cover the same ground, it is kind of rare for so many online slot games to be created with the exact same name as the Pragmatic Play online slot! Different films would never be able to share the same names. But it is important to note that online slot games for the most part are unlicensed unless they have been created to celebrate the magic of a particular franchise.
Remembering which online slot game belongs to Pragmatic Play is fairly easy as they thought ahead with their Gold Rush slot by including an exclamation point in their name! I'm sure once you spin the reels on Pragmatic Play's Gold Rush you will be able to tell them apart easily!
Gold Rush Online Slot Game by Playson: Playson provided some pretty serious competition for Pragmatic Play when they released their own version of Gold Rush. So many people get mixed up between the two games. So, one brilliant way to remember which is, is to remember that Pragmatic Play's online slot game has an exclamation point in the title. Thankfully, there is a little more to separate the two online slot games once you load up the reels. Playson have gone with a bit of a darker aesthetic with their mining slot game. Which is probably more of an accurate depiction of what life was like in the mines for people willing to risk their lives for the chance of becoming rich!  You may want to play this online slot game with the light on, as at times it can get pretty dark – but don't worry, the bonus features are there to shine a light through the disparity which you will see on the reels and in the background of the online slot.
Aesthetics aside, the best feature with Playson's online slot game is the bonus round. If you thought that Pragmatic Play were generous and inventive with their bonus feature, just wait to see the interactive treat which Playson has in store for you! Everyone loves interactive aspects to online slot games. We don't get to see them all too often though sadly! With Gold Rush, Playson puts you in the shoes of a miner. When you are whisked off to the bonus round you will be presented with an option. You can either enter an easy or a difficult bonus round. If you choose with the more difficult bonus round, you will benefit from bigger prizes, however the chances of walking away with those bonus prizes are significantly lower than if you choose to play with in the easy bonus round! So, if you prefer the higher chance of lower amounts the easy route may be more enjoyable for you.
Gold Rush Online Slot by Rival Gaming: If you're an online slot game traditionalist, Rival Gaming's version of Gold Rush should be right up your street! It is as simple as it gets with this gold rush-themed slots! You'll play on a 3x3 reel grid, and only have one bet line to play on. There are absolutely no bonus rounds or features to speak of but, if you like the more classic-style slot, you couldn't get much more traditional, well especially not if you're adamant that you want to play an online slot which pays ode to that iconic time in American History which has touched the hearts of many for the way lives were changed overnight, the way ordinary people could change their lives for better. If only the times of the American Gold Rush could have continued and had an opportunity to end the rich/poor divide.