Leprechaun Song Mobile Slot
Play UK Mobile Slots at Amigo Slots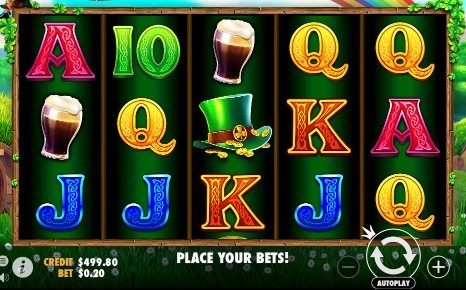 Mobile Slots - Register Here - View Promotions

Leprechaun Song Mobile Slots
Take a trip to the Emerald Isle with Pragmatic Play's popular 3 x 5 reel online slot offering 20 pay lines and a RTP of 96.46% Amigo Slots are proud to host Leprechaun Song along with hundreds of other slots such as 'Star Burst', 'Rainbow Riches', and 'Bonanza'.
Leprechaun Song Game Info
RTP
96.46%
Features
Free Spins, Scatter Symbols
Developer
Pragmatic Play
Reels
5 Reels
Paylines
20 Paylines
Mobile Slots players are spoilt for choice when it comes to Irish-themed slots, yet, Leprechaun Song is a slot with unparalleled charm, which for the most part is due to the friendly Leprechaun who keeps you company as you spin the reels on the 5 x 3 reel slot.
Game Summary
Wherever you are in the world, you will probably know that the Irish are thought to be incredibly lucky. Even though they haven't had the most peaceful and quietest of histories, the small island is still thought to be the luckiest place in the world filled with four-leaf clovers, rainbows with pots of gold at the end, and of course leprechauns who are the main icons of good luck.
The story goes that the Leprechaun, if captured will grant three wishes in exchange for their freedom. Yet, they have been depicted in many different ways through folklore and mythology. They are noted in history from as far back as the 8th century and their name actually translates as 'Shoe Maker' in English. So, just how the leprechaun has ended up as an icon of good luck and thought to possess pots of gold that they are willing to share with people is still a mystery.
The online slot Leprechaun Song leaves out the gorier aspects of the Leprechaun's dark and long past. Instead, Pragmatic Play chose to create a cute and cuddly character which isn't too dissimilar from the charming fellow who is featured on the Lucky Charms boxes of cereal.
Leprechaun Song is as close as you can get to the Emerald Isle without boarding a ferry, the online slot also offers you the opportunity to win some serious cash while enjoying the Irish-themed game which takes place over 5 x 3 reels.
There are 20 fixed pay lines on Leprechaun Song, to increase your chance of winning, simply place bets on more bet lines. Or play on a budget with a stake amount as little as £0.20.
Leprechaun Song Mobile Setup
The Irish theme has touched every part of this game. From the traditional music, to the symbols and characters on the slots, and the lush verdant background where of course you can find plenty of four-leaf clovers to help you feel a little bit luckier!
On the reels the highest paying symbols are the tobacco pipes, the leprechaun hat, the leprechaun himself, and pints of Guinness. The lower paying symbols are represented by the following symbols A, 10, J, Q, and K. When you strike a winning combination the characters especially the leprechaun will spring to life and help you celebrate your win, big or small with their fiddle.
There are very few online slot games as colourful as Leprechaun Song, which is just one of the reasons why people love to keep on spinning the reels on the slot. Another great incentive is the wild and scatter symbols in the game. The wild to Leprechaun Song is a rainbow covered in flowers which can replace every other character on the symbol apart from the scatter symbol which is shown as a glistening pot of gold. And that pot of gold is a gift that doesn't stop giving when you take into consideration the fun bonus rounds it can unlock.
Instead of just one bonus feature, Leprechaun Song randomly enters you into one of three bonus games which we will cover in more detail down below. Pragmatic Play certainly like to keep online slot players on their toes with the different features offered by Leprechaun Song. As well as the ability to cash out on a mega fixed jackpot of 400,000 coins, you'll also be able to enjoy frequent wins with the online slot which offers a return to player rate of 96.46%. If that wasn't enough, there are also plenty of opportunities to win yourself some free spins and exciting multipliers which definitely do their part when it comes to boosting your coin balance!
The background to Leprechaun Song is set to a picture of a verdant small village which wouldn't look out of place on the Hobbit film. The tiny homes look the perfect size for a Leprechaun in the unspoilt wilderness which is surrounded by wild grass and trees. The sky will be lit up by a bright and glistening rainbow while the leprechaun will keep you company by sitting on top of the reels which are framed in a rickety border.
If you're a fan of traditional Irish music, you're going to adore the charming authentic soundtrack which Leprechaun Song provides. Crank up the volume to treat yourself to an immersive game play experience.
With the option to place a bet from as little as £0.20 and as high as £100, the game is perfect for online slot players who are looking to cash out with a significant win. Although even if you place low bets the exciting bonus features in Leprechaun Song will see you doing a little jig as you watch your coin balance grow!
Bonus Features
The three random bonuses are one of the reasons why Leprechaun Song is such a popular online slot. Before you start spinning the reels, make sure you are well acquainted with the bonus features which will pop up during the game play – you never know when they will pop up.

The Raining Wilds bonus feature gives you a helping hand to cash out big by placing the rainbow wilds in random positions on the reels.
With the Pick a Fiddle bonus you will see a panel of leaves sweep across the reels and offer your leprechaun friend one of five fiddles. You'll get to test your luck by choosing one of the fiddles which can give you an instant cash prize depending on if you've picked a winning fiddle.
The Giant Symbol feature is a very unique feature to online slots, it works through emerging when the slots are spinning, it will select one of the symbols to blow up into a giant symbol which can occupy three rows and three reels and represent 9 symbols.

The Scatter Nudge is an incredibly exciting bonus feature which will be triggered if the pot of gold symbols feature on reels one and three as you wait for the pot of gold to appear on reel 5. If the pot of gold does not appear, this is when the nudging action will be initiated.

If that wasn't enough there also random bonus games for players of Leprechaun Song to enjoy.
The bonus rounds are triggered by landing a complete set of the pot of gold symbols on reels one, three and five. Which bonus round you are entered into will be randomly selected, however Pragmatic Play has ensured that they are all very generous!
The Free Spins Picker side games will present you with an initial set of 10 free spins along with a starting 2x multiplier. Before you start to spin the reels in this bonus games, you'll need to choose a mystery feature by selecting one of the ten mushrooms which present themselves on the reels. If you're unlucky enough to reveal 'COLLECT' under a mushroom the bonus round is over. So, cross your fingers and hope you find additional free spins, additional multipliers or more extra wild symbols during this part of the game to extend the bonus gameplay.
This bonus round will start you off with 15 free spins and a generous 2x multiplier, you will have the ability to accrue more free spins and a higher multiplier as the game unfolds. You'll need to look out for the collectable Shamrock Gold Coins instead of the pot of gold symbols. For each of the give coins you collect, you will receive 5 additional free spins, and add 1% to the multiplier amount which you are currently working with. The multiplier rate can increase anywhere up to 6% during this round.
This bonus round will only offer three free spins which can't be topped up like with the other bonus features in Leprechaun song. So, this will be the shortest bonus round you can enter, but who knows, it may just be the sweetest. Every spin on the bonus round will take place on a 3 x 3 reel grid.
About the Mobile Slots Developer - Pragmatic Play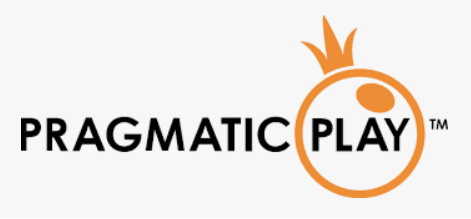 Pragmatic Play online slot games are no stranger to the lists of top online slot lists. Although the company has only been around since 2008, they already have more online slots than many of the other game designers. Which probably has a lot to do with the fact that they publish up to two new games each month.
In their portfolio of over 100 HTML 5 games they cover plenty of themes with a good selection of Irish-themed slots to choose from. The slots by Pragmatic Play are now available to play in over 26 languages. The main country which enjoys the reels of Pragmatic Play is England, yet, it is also played in over 78 different countries across the world. Alongside their online slot publications, the company is also responsible for an impressive range of bingo games, online scratch cards and other live casino games such as Blackjack and Poker.
Many of the top casinos are keen to work with Pragmatic Play due to their commitment to ensuring that each of their games comes with ease of integration. By working with innovative solutions and technology they are able to keep online casinos happy, yet it is their unrelenting imagination when it comes to online slots is what keeps many online slot players spinning the reels on their most iconic games. Whichever corner of the world you want to explore through an online slot, you can be sure that Pragmatic Play has covered it. The company sprang up in the warm climates of Malta, yet, from the Mediterranean they have achieved global domination of the online slot world with their games now being supported and played in over 13 jurisdictions across the globe.
Pragmatic Play are game design company who put an exceptional amount of thought into how players will experience the games when they're on the go. Each one of their games has been optimised for play on smartphone or tablet – mobile versions of Pragmatic Play's games are never developed as an afterthought. The most popular online slots from Pragmatic Play include Great Rhino, Da Vinci's Treasure and the game which picked up plenty of awards; Wolf Gold.
Here's what Pragmatic Play had to say about Leprechaun Song:

"Find the pot of gold in Leprechaun Song™, the 3×5, 20 lines video slot. When the leprechaun sings, hit one of the random treasures at any spin – raining wilds, pick a prize and giant symbols. Hit the bonus rounds in multiple ways, as the leprechaun awards second chances. The bonus game awards one random feature – giant roaming symbols, free spins with symbols transformed to wild and coin collector progressive free spins."

Similar & Related Games to Fluffy Favourites
While no online slot can recreate the same charming allure of Leprechaun Song, it is not the only Irish-themed game by Pragmatic Play. Each of the games are different to help you to find the perfect slot for you.

Leprechaun Carol: Leprechaun Carol was the Christmas reinvention of Leprechaun Song which was released for Christmas 2018. While it may feel a bit weird playing the festive-themed slot in the middle of the summer, there's no better option during the winter months. Leprechaun Carol sees frost fall over the Emerald Isle and the traditional Irish music has been reinvented with a Christmas feel. Aside from the change in aesthetic, there is very little which sets Leprechaun Carol apart from Leprechaun Song as the complex arrangement of bonus features is practically the same on the 5 x 3 reel slot which offers a return to player rate of 96.53%

Irish Charms: If you were a little daunted by the arrangement of bonus features presented to you by the Leprechaun Song online slot, Pragmatic Play has made the gameplay a little easier with Irish Charms which takes place on a 1 x 3 reel. The max coin jackpot may only be set to a fixed amount of 6000, but if you're looking to get to grips with the reels before moving onto a more complex game, Irish Charms certainly does pack plenty of charm. There's only one bet line, but the return to player rate of 96.96% acts as a wonderful incentive for anyone who wants to experience frequent wins. As simple as the game is, there's still a Wild symbol to enjoy which will appear as the character '7' which will replace each other symbol on the reels.
Similar Mobile Slots (not made by Pragmatic Play)
Finn and the Swirly Spin by NetEnt: The Leprechaun in Leprechaun Song may be cute, but he's definitely no competition for the main protagonist in Finn and the Swirly Spin! NetEnt took their Irish-themed slot to the next level to make sure it was as cute and cuddly as it was mythical and interesting. Although the graphics may give away that the online slot was developed much earlier than Leprechaun Song, there's plenty of appeal to the immersive 5 reel slot game which offers medium-level variance and an above average return to player rate of 96.61%. You'll have the chance to cash out the max jackpot amount of 50,000 coins and there's plenty of different features to help you to grow your coin balance. There's wilds, sticky wilds, and free spins galore which can help you to make the most out of your original stake amount. Not many online slots are as generous with their free spins as Finn and the Swirly Spin, there are four different ways to get your hands on free spins. So, Finn and the Swirly Spin definitely isn't the easiest online slot game to initially get to grips with if you were daunted by the myriad of features in Leprechaun Song. Finn and the Swirly Spin has also been made a little more complex through the way the symbols appear on the reels. They will follow a spiral pattern which starts from the outside of the reels and move toward the centre – which gives you an idea of how the popular slot got its name! Not many Irish-themed slots give you the chance to make a bet from as little as £0.01, which makes the NetEnt game popular with players on a budget.

Rainbow Riches by Barcrest: Rainbow Riches has been a popular online slot game since 2009 when it was first published by Barcrest. If any online slot reigns supreme in the Irish theme, it may just be Rainbow Riches. Although the graphics may not be quite up to scratch and the game play may not be great on mobile in comparison to Leprechaun Song, but the simple and sweet slot still has plenty to offer – including a 250,000-coin mega jackpot. The return to player rate may be slightly lower at 95% but there are 20 different bet lines you can place a stake on to increase your chances of winning! You can be sure that there are plenty of reasons why Rainbow Riches enjoys popularity ten years after the release date. Will Leprechaun Song last that test? Maybe! Rainbow Riches also offers three bonus rounds which can give you the chance to win anywhere up to 500x your original stake amount! It's a great all-rounder, so if you're serious about online slots, you may want to give Rainbow Riches a try on Amigo Slots. You might just end up winning a life-changing amount of money!

Leprechaun Song Slot on Mobile
There are very few games which can compete with Leprechaun Song in terms of playability on handheld devices. The graphics to the game translates spectacularly onto a 4" screen. Whether you choose to play in landscape or portrait mode, you'll be able to enjoy a spectacular gaming experience.

Leprechaun Song
Pragmatic Play's Chief Commercial Officer shared just how excited Pragmatic Play were about the release
"We are delighted to unveil our new slot game, Leprechaun Song. It's exhilarating, and uplifting nature makes us confident that it will be a hit with players. With exciting wilds that can be triggered at any time, and a host of exciting bonus features, it is a worthy addition to our premium suite of games."
Leprechaun Song had plenty of gambling review sites talking when it was released in 2018. World Casino Directory were just one of the sites to be excited by the release.
"Top provider of online casino and live casino gaming products, Pragmatic Play, has announced the release of a new slot title. Leprechaun Song has debuted, offering players at online portals a chance to enjoy a new video slot offering. With a background of green fields, the title takes players on a journey to the homeland of the merry fellows, with a lovely Celtic song playing on the background."
The festive reinvention of Leprechaun Song which was released for Christmas 2018 didn't fail to get people talking either. Europeangaming.eu were all too excited to share the news of the release proving that the Christmas take on Leprechaun Song was definitely more than a novelty!
Why is Amigo Slots the Best Place to Play Leprechaun Song?
Whether you're new or existing customer on Amigo Slots we make sure that your loyalty is repaid.
And perks are all very well and good, but site security is one of the most important factors for you to consider before handing over your card details.
Amigo Slots ensures that all customer data; both personal and financial is never shared with third parties outside of our organisation.