Mega Burning Wins Mobile Slot
Play UK Mobile Slots at Amigo Slots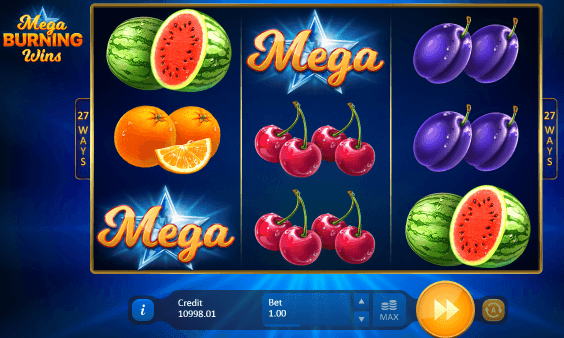 Mobile Slots - Register Here - View Promotions

Mega Burning Wins Mobile Slots
Mega Burning Wins is a 3 reels, 27 paylines Mobile Slots by Playson. Mega Burning Wins has Wild, Scatter Symbols, and Bonus Wheel features, and an RTP of 96.84%. The best place to play Mega Burning Wins is here at Amigo Slots, where we also offer more than 500 other great Mobile Slots including Starburst, Chilli Heat, Rainbow Riches and Fluffy Favourites.
Mega Burning Wins Game Info
RTP
96.84%
Features
Bonus wheel, Scatter Symbols, Wild
Developer
Playson
Reels
3 Reels
Paylines
27 Paylines
Whenever you come across a slot with a classic or traditional theme, and you see that it's been made by Playson, you know that you're in for a good time. The developer has built their reputation in making very strong traditional slots - including some of the most popular UK Mobile Slots which belong to the genre. In among their extensive range of old-school classics is a slot called Burning Wins, which has proven to be very popular with our Amigo Slots members. This is a sequel to that slot, and of course comes with the prefix 'Mega,' so in this review we're going to find out what makes it more 'mega' than the original.
Game Summary
Answering that question is quite simple; it's all about the extra bonus feature, and the enhanced number of paying lines. Playson has been clever with this, because it's difficult to build additional features onto classic-themed slots without taking away from the feel of them. Players come to play slots like Burning Wins and Mega Burning Wins because they want something relaxed and laid back - far removed from all the noise and flashing lights of more modern video slots. In many cases, Playson's products have been fruit machine simulators, designed to emulate the experience of playing in front of a real slot machine, somewhere in a bar or a bingo hall. The first Burning Wins was exactly like that. Mega Burning Wins manages to capture that mood, but add a little something extra on top of it.
The presentation is a simple affair - we have a neutral blue background, and a set of 3x3 gold-framed reels and rows, upon which we find many of the most time-honored symbols in slot gaming. Cherries represent the lowest value, followed in order by plums, oranges, grapes, watermelons, the old-school bar symbol, a pair of bells, some yellow lucky sevens, and then most valuable of all is a set of three red lucky sevens.
Despite only having nine spaces on the reels, Mega Burning Wins offers 27 ways to win. That's because it breaks with the traditional payline structure, and awards you wins so long as you have matching symbols on reels which are next to each other - even if the symbols aren't in perfectly straight lines. That's the first thing that makes it 'mega' - the second we'll discuss more when we look at the bonus features.
The slot has both a wild symbol (marked as 'wild'), and a scatter, which is marked 'mega.' Unusually for UK Mobile Slots the wild even replaces the scatter symbol, meaning it will literally substitute for everything else in the quest to complete winning combinations for you.
Bonus Features
It's not uncommon for Playson not to include any bonus features at all in their traditional slots - that's how committed they are to getting the feeling right for players. In the case of Mega Burning Wins, they've made an exception. There is a bonus to play for, and it's a literal Bonus Wheel.
Very generously, Playson has given us more than one way to trigger the feature. From playing other Mobile Slots, you might be accustomed to having to land three scatter symbols to get a bonus round started. That's not the case here. You can do it that way, but the slot will also accept two scatters plus one wild, or even one scatter plus two wilds. You aren't able to make it happen by landing three wilds, but then we can't have everything our own way!
Once you've landed the required symbols in any combination, you'll be taken to a new screen, and presented with the bonus wheel. What happens here is very simple. Spin the wheel, and you'll win a prize! The prizes on this special wheel are relative to the stake you're playing with, but the lowest prize is 20x your line bet, and the top award is x100. We imagine you've seen bigger top prizes on offer elsewhere, but classic-themed slots tend to keep their rewards fairly modest.
This slot is traditional enough to please those who like the old classics, but the extra twist of the bonus feature on top gives it an extra dimension without spoiling the experience. Having the additional paylines in comparison to the original slot helps with racking up small wins, and we're really impressed with the relative ease at which the bonus can be triggered. This is another example of Playson showing us all why they're the masters of this genre.
About the Mobile Slots Developer - Playson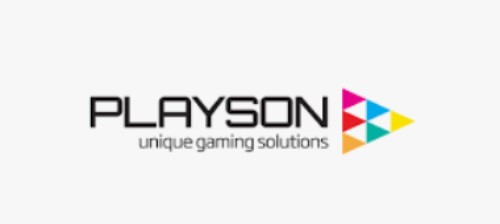 How familiar you are with Maltese Mobile Slots developer Playson will likely depend on how often you play classic-themed Mobile Slots. Some of the most well-regarded UK Mobile Slots that exist within this genre have been crafted by Playson's hands; not only the original Burning Wins, but other big hitters like Lucky Staxx: 40 Lines Online Slot. Given how restrictive making slots to fit into this genre can be, Playson always seem to surprise us by showing us another way to put a spin on it, or a different way of presenting it. Their output won't be to everyone's tastes - especially those of you who want something packed with bonus features - but they're excellent at what they do.
They don't always focus on the traditional market, either. Every so often, they'll take a break from their usual focus and give us something completely different - and when they do that, they tend to go big with the idea! Their Egyptian-themed slots Legends of Cleopatra Mobile Slots Game is one of the most complex and sophisticated Mobile Slots we've ever come across, with a totally unique payline structure. It's almost like they wanted to show us that they're perfectly capable of making ultra-modern slot games; they just don't really want to!
Success has come to Playson quickly in comparison with other companies; they've only been trading since 2012, and they only acquired a license to serve the UK Mobile Slots market in 2015. In less than five years, they've cemented their status as a big-time player. We wonder what they'll have accomplished given another five years to work at it?