Niagara Falls Mobile Slot
Play UK Mobile Slots at Amigo Slots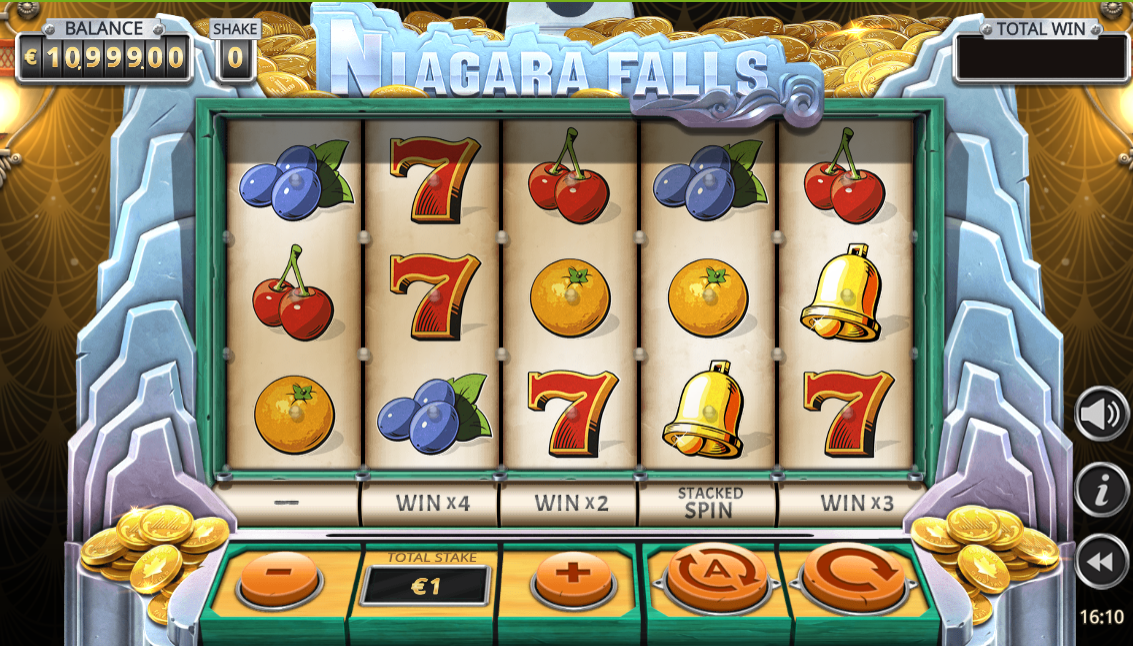 Mobile Slots - Register Here - View Promotions

Niagara Falls Mobile Slots
Niagara Falls is a 5 reels, 20 paylines UK Mobile Slots game by Yggdrasil. Niagara Falls has Wild, Bonus Symbol, Free Spins, Multiplier, Stacked symbols, and Sticky Wild features, and an RTP of 96.20%. The best place to play Niagara Falls is here at Amigo Slots, where we also offer more than 500 leading Mobile Slots such as Starburst, Chilli Heat, Rainbow Riches, and Fluffy Favourites.
Niagara Falls Game Info
RTP
96.2%
Features
Free Spins, Multiplier, Respins, Stack, Sticky Wilds, Wild
Developer
Yggdrasil
Reels
5 Reels
Paylines
20 Paylines
Players beware - this slot is lying to you! Yggdrasil has gone above and beyond to convince you that this is nothing more than an old-fashioned physical Mobile Slots simulator. It's been deliberately styled to look like the kind of machine you could find in bars and bingo halls during the 1980s and 1990s, right down to the big buttons in front of the reels. Nothing could be further from the truth. Niagara Falls is hiding some fearsomely powerful bonus features and a whole range of extra features that will make your playing experience feel anything but old-fashioned.
Game Summary
Given that the graphical style of the slot is so clearly intended to emulate an old machine, you might be wondering where the Niagara Falls connection comes in. Look at the design of the reels again - especially to the sides. The framing has been designed to look like rocky boulders, of the kind that exist next to the famous waterfall. On top of that, you'll sometimes find coins come pouring and tumbling down the sides of those rocks as if they were barrels headed over the edge of the falls. You might even see some barrels on the reels. In fact - you will!
The 5x3 layout of the reel and rows here is standard of both Yggdrasil and many other UK Mobile Slots developers, and the twenty fixed paylines are around par for the course as well. The base game is every bit as simple as it looks, and the background noises of a real-life casino are a nice nod to what the graphics are trying to simulate. On the reels, you'll find all the classic symbols of slot gaming past - cherries, oranges, plums, bell, bar, lucky blue seven, and lucky red seven. Almost as interesting as what's on the reels, though, is what's near them. Keep your eyes on the thin space below each reel - which will either list a feature or show a blank space - and also the meter at the top which is counting up your 'shake' factor. We'll come back to those in a little while.
The orange wild symbol can replace any base game symbol to complete a winning line for you, which is precisely what you want a wild symbol to do. The presence of the barrel-shaped bonus symbol is your first clue that there may be more going on here than meets the eye.
Bonus Features
If you only took one glance at the Niagara Falls slot, you'd probably expect for there to be either no bonus features at all or possibly a token free spins feature just to break up the gameplay. If you dismissed it like that, you'd be walking away from a fun and potentially profitable experience. There is a free spins feature here, but there's so much more than that, too!
The Coin Drop might happen at the end of any spin - especially a spin in which you've won something. When it happens, you'll see a coin pushed into the appropriate slot above the reels, as if you'd put it there yourself. It will then make its way down the rocky 'falls,' and land in one of the slots below the reels. If it falls in one of the blank spaces, nothing will happen. If it lands in one of the labelled spaces, you should be able to guess what will come next from the labels, but we'll outline it all for you.
Wilds will turn every symbol touched by the coin on its way down the screen into a wild. They can fall straight down, or they can zigzag so this can mean you get a wild reel or wilds in adjacent reels. Free Spins triggers the same free spins feature we'll explain in just a moment. Shake pushes up the 'shake' counter (which we'll also get to soon), Stacked Spin means all the symbols on your next spin will stack, and Win is a simple cash prize of your stake multiplied by whatever factor is shown on the screen.
The Cash Fall Bonus is another randomly occurring event and may happen at any time. It's arguably even better than the coin drop! Coins will come cascading down the falls pooling in the gutter at the bottom of the screen, ready to be scooped up and collected. Sometimes, you'll see a coin carrying a multiplier, which will double the value of the coins you've collected. This is where the "Shakes" come in handy - after the coins have stopped falling, you can 'shake' the machine - and the higher your shake counter is, the harder you'll shake it! Of course, we don't advocate doing this with a real slot machine, and we've never done so ourselves.
You have no control over when the previous two bonuses may trigger, but you do have some say in the Free Spins feature. Land three barrels to get five free spins. Five doesn't sound like much - and if we're honest, it is a little stingy - but things are made better if you currently have a 'Wild' feature below any of your reels. If you do, that reel or those reels will be fully wild for the duration of the free spins. That ought to push your chances of wins up!
Niagara Falls somehow manages to be an old-school simulator and a new-school bonus-heavy Mobile Slots game at the same time. It shouldn't work, but somehow it does, and we love it.
About the Mobile Slots Developer - Yggdrasil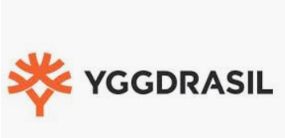 Yggdrasil opened for the first time in 2013 after Swede Frederik Elmqvist decided to depart from Stockholm's Net Ent and strike out on his own. He took inspiration for the name of his new company from the tree of life in Norse mythology and didn't stop there with the Norse references. Some of Yggdrasil's earliest Mobile Slots were Viking themed, and they're still adding to their Viking range in the here and now. As we can see from Niagara Falls though, they don't take the stereotypical or cartoon approach to everything they do.
The UK Mobile Slots market isn't alone in having been impressed by Yggdrasil's output; innovative game designs like Niagara Falls were part of the reason that they picked up 'Innovator of the Year' at the 2018 International Gaming Awards. That had to have felt good for Elmqvist and his team. We have plenty of their games here t Amigo Slots - feel free to go and check them out in our library. We can particularly recommend Valley of the Gods Mobile Slots Game and Vikings Go Berzerk Online Slot!