Reel Talent Mobile Slot
Play UK Mobile Slots at Amigo Slots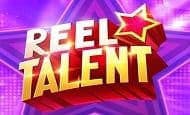 Mobile Slots - Register Here - View Promotions

Reel Talent Mobile Slots
Find your talent on Just for The Win's latest UK Mobile Slots with a 96.03% with a high variance, 5 x 3 layout, 20 bet ways and maximum cash out amount of 121,500 coins. Amigo Slots are proud to host Reel Talent along with hundreds of other slots such as 'Star Burst' 'Fluffy Favourites' and 'Bonanza'.
Reel Talent Game Info
RTP
96.03%
Features
Respins, Symbols collection, Wild
Developer
Just For The Win
Reels
5 Reels
Paylines
20 Paylines
Have you given the reels a spin on one of the hottest games released in 2018 yet? Reel Talent is one of the new and exciting games from the game developer which is quickly being recognised for its spectacularly visual Mobile Slots which have a deft way of making the gameplay even more immersive. To create the online slot game developers Just for the Win and Microgaming teamed up to create their best slot yet.  
Game Summary
While the visuals and the characteristic feel of this online slot is undoubtedly one of the biggest selling points, there is also a lot to be said for what the online slot has to offer. However, there is still a lot to be said about the modern feel of this online slot which combines our love for talent shows and our love for online slots. Just For the Win nailed it when it came to capturing modern culture in their online slot, so much so, it would be no surprise if the online slot feels fresh for years to come! Each of our favourite talent shows such as X Factor and American Idol all seem to have the same unmistakable stage set up, which Just for the Win nails with the vibrant visuals of Reel Talent. Yet, don't expect any ordinary contestants with Reel Talent, the symbols or characters which you will see on the screen vary from magic rabbits, to Rockstar wolves, lions with mic in hand and fire breathing crocodiles.
The 5 x 3 reel online slot gives you 20 different pay lines to play across and is playable from as little as 10p up to £100 per spin of the reels. So, Reel Talent is a solid online slot perfect for play for those with a medium-to large budget to play with.
For those who enjoy plenty of features to their online slot experience, you won't be disappointed when it comes to the bonus features. There's symbol storage, re-spins, super spins and wilds alike! We'll run through what all that means in the bonus features section below. But what Just for the Win cooked up with Reel Talent is sure to make you go as wild as the audience who are waiting to cheer you on as you spin the reels.
Reel Talent is ranked as a high volatility slot, which means that you can expect plenty of frequent payouts from Reel Talent with the return to player rate of 96.03% and there are plenty of ways in which you can make the most of your money with the special symbols which you will get acquainted with fairly quickly!
The biggest win on Reel Talent will happen through the Solo Performance Super spin bonus feature which will fill the reels in just one symbol. How much you can win with the Solo Performance Super Spin bonus round will depend on which symbol is used. As every symbol is worth a different coin amount when matched – fingers crossed that it's a high-value symbol! If you're lucky enough to see the reels light up with the symbol of the highest value you can win 605.25x your total stake amount. So, whether you're playing with a low stake amount or a high one, there's a lot to play for considering that this bonus feature is fairly easy to trigger!
Even if without the bonus features, Reel Talent still gives you the ability to form the best winning combos in the main gameplay, the super spins bonus rounds stand as a testament to Just for the Win's generosity.
Reel Talent Mobile Setup
Even for reel players who aren't particularly fond of talent shows are sure to appreciate what Just For the Win cooked up with Reel Talent. The clean and crisp colours make Reel Talent a highly visual treat which is made even more endearing with the fun characters and symbols which will immerse you into showbiz life. Now you can be part of the action even if you're not blessed with any vocal talent!
Reel Talent is set to a majestic blue backdrop depicting a stage in a sparkly star-spotted frame. The 5 x 3 reel grid takes up most of the screen and allows you to sink deeper into the gameplay experience as the reels themselves blend into the background.
The symbols in the game act a little differently to your average online slots which give a certain amount of coins depending on which symbol has been matched. From the highest to lowest paying symbols here are all of the symbols which you will find on the reels.

Lion symbol – max 15x your original stake,
Crocodile symbol – max 12x your original stake
Wolf symbol – max 9x your original stake
Magic rabbit symbol – max 7.5x your original stake
Microphone symbol – max 5x your original stake
Flaming torch symbol – max 4.5x your original stake
Guitar symbol – max your 4x your original stake
Pack of cards symbol – max 3.5 your original stake amount.
The wild symbol in Reel Talent is the Reel Talent Logo which will give you the biggest multiplier in the game which will reward you with 50 times your original stake amount should you find five on any active pay line. So the wilds are always worth looking out for as they also have the ability to replace every other symbol on the reels.
As you would have hoped, Reel Talent comes with a great soundtrack which makes the slot even easier to slip into. The minimalist electronica soundtrack has a cinematic style and will definitely help you to keep your blood pressure to a minimum as you spin the slots and anticipate the big wins. It has been frequently noted that online slots are a great way to relax and limit stress, but Reel Talent may just be the most cathartic online slot yet.
The sound of the reels spinning is also fairly minimal, until you create a winning combination of course. A winning combination will greet you with gameshow style sound effects as the screen lights up to show the amount which has dropped into your coin balance. Once you trigger a bonus round, that's when the action to Reel Talent really hots up, in fact, it's the super spins are slightly dizzying, and the anticipation for the reels to fill with just one symbol is all too real.
Wins aside, you will get a lot of entertainment for your money when you play Reel Talent – the life-changing sums of money which you could stand to win are just another bonus to this online slot!

Bonus Features
Storage symbols are a relatively new feature in online slots, however they are easy to get to grips with. You will be able to trigger this feature during the main gameplay when you strike any winning combination on a winning pay line. Each symbol which was involved in the winning combination will be placed into symbol storage and then a re-spin will be granted. If you are lucky enough to collect three symbols you will be awarded with a super spin. You will be able to store every symbol aside from the wild symbol in Reel Talent.
You'll notice that there are no free spins to Reel Talent, however, with the addition of the super spins and re-spins they are barely missed.
Super spins come in three different levels, and they will only be played using the symbols which you have stored from the main gameplay.
3 types of stored symbols will enter you into the Showtime Super Spin
2 types of stored symbols will enter you into the Big Stage Super Spin
1 type of stored symbol will enter you into the biggest bonus round of the online slot, the Solo Performance Slot.
No other symbols will be used when you are in the super spin modes. So, if you get three wins matching the lion symbol in a row, you will only see the lion symbol on the reels in the Solo Performance slot game. Sadly, the wild symbol is unable to be store for this round but with the lion lighting up the reels on the Solo Performance slot you will be able to win anywhere up to 121,500 coins.

Just for the Win have gone with a completely different approach with Reel Talent when it comes to the bonus features, which really does give a more innovative feel to the online slot which slot fans will either love or hate. If you are looking for a simpler online slot experience which will give you some of the more traditional and classic gameplay we have run through some of the best alternatives to Reel Talent.
About the Mobile Slots Developer - Just For The Win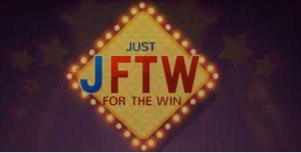 You only have to load up the reels on one of Just for the Win's online slots to be able to tell that they pour their passion into each of their online slots. It's fully perceptible for the way the slots come alive with some of the best graphics you've witnessed in online slots. They really do stand to upset the apple cart with just how crisp and clear their games are.

Just for the Win haven't been around for too long, only just opening their offices in 2016, so their portfolio is still relatively small with only 9 games being live to play online at the time of writing this. However, online casinos such as Amigo Slots are all too happy to host their slots for the unique and charming creations which they bring to life with their slots.
When it came to recruitment, only the best talent in the industry would do for Just for the Win which saw a collection of inspiringly talented game designers, developers and other professionals coming together. They set out with the intention of shaping the content players can access online, and if their most popular slots are anything to go by, they have certainly already made waves in the online video slot world.
To Just for the win, their titles aren't just new games, instead they are an opportunity for exploration of new and innovative solutions where you can appreciate the creativity which has been poured into the core of their games. Just for the Win believe that creating the perfect slot is a matter of maths, art and mechanics, Amigo Slots would be inclined to agree after so many of our players keep on going back to Just for the Win's reels for one of the most pleasurable gameplay experiences possible.
The first game ever released by Just for the Win was Goldwyn's Fairies which was a debut of success. Currently, their biggest titles include Lucky Links, Deco Diamonds, Temple of Tut, Amazing Aztecs, Rainbrew, Sidewinder, Reel Talent, and Icy Gems.

Here's how Just for the Win summed up their most popular online slot yet:
"Welcome to Reel Talent, a 5 reel game with 20 lines that feature Re-spins, Symbol Storage and Superspins where talented performers all try to make it to the big stage.
Every winning symbol is stored in the Symbol Storage and a Re-spin is awarded. When three symbols are stored, the player is awarded a Superspin. The Superspin has three different levels and only contains the stored symbols. Three different symbols award the Showtime level, two different symbols award the Big Stage level and if all of the stored symbols are the same, the player wins the Solo Performance level where massive wins are guaranteed!"
Similar & Related Games to Reel Talent
If you're not overly fond of the talent show theme, there are plenty of other options from Just for the Win. They may only currently have 9 slots available to play online, but with those games they really do prove it's all about quality and not quantity.
Icy Gems by Just for the Win: Icy Gems was yet another 2018 release by Just for the Win which uses the same mode of play as Reel Talent, so, if you are just looking for a mix up in themes, Icy Gems is the 5 x 3 reel slot to turn to. You will still get to enjoy 20 different pay lines and the bonus features which you fell in love with in Reel Talent including re-spins, symbol storage and the exciting super spins round. The design is easy on the eye and provides you with a much simpler graphic design which you will have seen before if you are familiar with games such as bejewelled.
Goldwyn's Fairies by Just for the Win: Goldwyn's Fairies was the first game ever released by Just for the Win, however there are definitely no giveaway signs that they were fresh from their inception when they made this remarkable debut. As you can expect, there's a fairy theme to the game and the characters in the gameplay really do create an immersive game set up. The fairies will lead the way through the forest which is in plain sight on the background of the reels for you to get a chance to meet the fairy Godmother who can grant you a life-changing sum of money if you play the reels right! Goldwyn's Fairies offers practically everything which Reel Talent does in terms of stats and bonus features, but with a little extra magic weaved into the online slot, it's still highly recommended that you give the reels a spin on Goldwyn's Fairies.
Sidewinder by Just for the Win: The Sidewinder online slot really does mix up the gameplay from what you can expect with Reel Talent and the other slots listed above. Yet, the online slot still doesn't run like your average slot. Instead, there are 1125 different ways to win with Sidewinder on the 5 reels which offer a return to player rate of 96%. There's a very classic style to this slot, which isn't generally Just for the Win's style, yet, they've made sure that Sidewinder was anything other than average on the 3, 5, 5, 5, 3 game offering wilds and free spins. The free spins feature in Sidewinder works alongside the wild symbols which can be transformed into expanding wild symbols. You'll also need to watch out for the horizontal reels which can play their part in creating massive wins! Sidewinder really is an online slot which can be used to expand your horizons.

Similar Mobile Slots (not made by Eyecon)
Of all the online slot developers which we feature on Amigo Slots, the games produced by Just for the Win are by far the most innovative. While we always celebrate innovation and games which can provide our players with a truly new and fresh gaming experience, we also recognise that some of our players prefer a more classic set up. So, we've found some of the best alternatives to Reel Talent for you to enjoy which all come with a modern and immersive feel.
The X Factor Jackpot by Ash Gaming: Ash Gaming are yet another up and coming game developer who paid their ode to entertainment TV with their X Factor Jackpot online slot. The slot was released in 2015 and will take you right back to some of the more iconic moments of X Factor history. Who could forget Wagner? There's 20 bet ways to play across, the chance to win 100,000 through the jackpot, and a slightly disappointing average RTP of just over 92%, but if you are looking to get closer to the X Factor action than what you got with Reel Talent, it is the perfect online slot for you!
Britain's Got Talent by Playtech: Playtech released their Britain's Got Talent slot way back in 2014, before the rise of the entertainment-themed slots, however the slot still remains just as popular today due to the chance of you being able to win the exceptionally generous 500,000 coin jackpot to this online slot. Again, the return to player rate really isn't all too generous at 92.52% but if you are in it for the big wins, Britain's Got Talent still carries plenty of appeal which will make you want to spin the reels on the 5 x 3 slot offering 20 different pay lines times and time again.

Reel Talent Slot on Mobile
The software development company go the extra mile with their video slots which are sure to be of appeal to fans of traditional videogames. Their dedication also allowed them to go the extra mile when it came to ensuring that their games were 100% optimised for mobile gaming. You'll find no issue when loading up the reels on your mobile or other handheld device which you can log into Amigo Slots on.
Reel Talent News
The Launch of Reel Talent got a lot of people talking. Just for the Win had already blown audiences away with their earlier titles. Microgaming publisher David Reynolds was all too happy to comment on the release which perfectly summed up the online slot.
"Continuing to build on its other stellar game releases, Just For The Win have created another feature driven experience for Microgaming, this time showcasing vibrant graphics reflecting the glitz and glamour of popular talent shows. Focusing the game experience on Symbol Storage and Superspins, Reel Talent's mechanic sets a thrilling momentum for epic rewards, complemented by dynamic animations to ramp up anticipation,".
At the point of this review, there have been no awards won by Just for the Win for this slot, however, there are sure to be accolades bestowed on the game design company after the release of such a game-changing online slot.