Millionaire Mobile Slot
Play UK Mobile Slots at Amigo Slots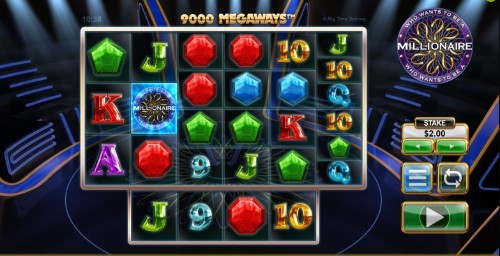 Mobile Slots - Register Here - View Promotions

Who Wants To Be A Millionaire Mobile Slots
This slot is an officially-licensed product of the recently-revived ITV gameshow and is made by Big Time Gaming. It uses their 'Megaways' system, and so has six reels, variable numbers of rows and precisely 117,649 possible ways to win. The resultant RTP is 96.24%. There are also two bonus features contained within the slot to vary the play. The best place to play this Mobile Slots is with us at Amigo Slots, which is also home to hundreds more great slots like Starburst, Chilli Heat, the original Rainbow Riches and Fluffy Favourites.
Who Wants To Be A Millionaire Game Info
RTP
96.24%
Features
Free Spins, Gamble, Respins, Scatter Symbols
Developer
Big Time Gaming
Reels
7x8x8x8x8x7
Paylines
117649 Paylines
So you'd like to play 'Who Wants To Be A Millionaire' in slot form? Is that your final answer? It should be, because this inventive use of the license by Big Time Gaming is an absolute triumph. If you think you've played slot based on this game show in the past you may have done, but probably not this one. Big Time Gaming published their product towards the end of 2018. There has been a previous slot with this name made by Ash Gaming in 2014, but that doesn't have the benefit of Big Time's 'Megaways' system to make it unique.
Game Summary
If you're a quiz-show enthusiast (which we suspect you might be, because otherwise this slot probably wouldn't have interested you enough to read about it), you'll probably know that 'Who Wants To Be A Millionaire' is now back on television after a long absence, with Jeremy Clarkson replacing Chris Tarrant in the presenter's chair. A new era calls for a new spate of licensed products, and ITV decided to give the rights to Big Time Gaming. They couldn't have made a better choice.
The 'Megaways' system Big Time is known for has been put to good use here. If you haven't come across it before, then here's how a 'Megaways' slot works. There are always six reels in play. Each of those reels will contain at least two rows but can contain up to six, depending on the size of the symbols which appear on it. All of the symbols can be large or small, and a different number of symbols may appear in different rows. Below the reels is an additional row, this time containing four symbols. We'll explain what they do when we discuss the bonus features. Because of the dynamic playing area, there can be up to 117,649 ways to win at any one time.
Visually, this slot appears to take place inside the 'Who Wants To Be A Millionaire' studio, just as you'd hope it would. The transparent reels and rows provide us with an excellent view of it. On the reels, the least valuable symbols are represented by 9 through A. Some gemstones which appear to have been borrowed from Big Time Gaming's 'Bonanza Online Slot' make up the higher values; they come in green, red, blue and purple.
A colorful question mark symbol serves as a wild and replaces any standard symbol to create winning lines. There is a scatter in the shape of the television show's logo, but that can only appear in the slot's extra row. That means regular symbols have to clear out of the way to enable it to appear on the reels. We'll explain how that happens now because it's time to talk about the bonus features!
Bonus Features
One of the most compelling features of any 'Megaways' slot made by Big Time Gaming is the Collapsing Wins element. Any time you create a winning line, the symbols which are involved in it crumble and vanish. That allows the symbols that are stored in the extra row to drop onto the reels. They, in turn, may make new winning combinations. If they do, they'll also vanish, and more symbols will come in from the extra row. The extra row replenishes itself from the right-hand side as it empties onto the reels.
The Free Spins feature is combined with gameplay from the famous game show itself to create a genuinely memorable playing experience. To start it, you need to land three or more of the scatters onto the reels. Bear in mind that they can only come from the extra row, so you'll likely have to chain several wins together to coax them out. Depending on how many scatters you started the round with, you'll start at a certain level on the 'gamble ladder.'
The gamble ladder is based on the winnings system from the quiz. As you may recall, a player starts on £100 and works their way up by giving correct answers until they reach one million pounds. In the slot, you begin in the £100 position with eight free spins if you started the slot with three scatter symbols. If you started with four, you move up to the second rung, and you'll have ten free spins. You may either choose to accept them or try to gamble your way up the ladder by choosing one of four options. All the lifelines that exist in the show are here to help you, but be careful as you try to gamble your way up. One wrong move costs you your spins!
When you choose to accept your current total of free spins and start the round, the multiplier applied to your winnings increases by 1x every time a winning line is found. If you have plenty of free spins, this can get very rewarding very quickly.
This is a clever use of the structure of the TV show and a hugely entertaining slot which we've thoroughly enjoyed playing. That's why we're so happy to offer it to you!
About the Mobile Slots Developer - Big Time Gaming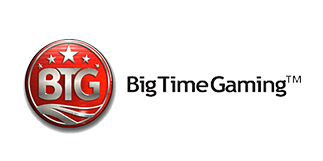 British company Big Time Gaming is an online slot company who take a video-game style approach to designing their slots; especially when it comes to the bonus features. That's not surprising when you consider that they have Ian Schmidt working for them at a senior level. Schmidt once worked for Rockstar Gaming, who created both 'Grand Theft Auto' and 'Red Dead Redemption.' Big Time Gaming slots always look ultra-cool and slick, and he may be a big part of the reason why.
The 'Megaways' system which we've discussed at length may be what Big Time is best known for. They've already used it to great effect in the award-winning Bonanza, along with Diamond Mine Mobile Slots Game and Chilli Heat. The collapsing symbols aspect of the system is ingenious and gives players the feeling of being on a winning roll. That means players stick with their slots for longer, and that's a win for the developer.
With their original and inventive approach to what a slot should look and feel like, and the fact that they're now getting big enough to be chosen for officially licensed products, the future for this British band looks very bright indeed. We're excited to see what they come up with next.