Wolf Gold Mobile Slot
Play UK Mobile Slots at Amigo Slots
Mobile Slots - Register Here - View Promotions

Wolf Gold Mobile Slots
Spin the reels on the spiritual-theme slot by Pragmatic Play and prepare for things to get a little wild! Place bets from 25p on the 5 x 3 reel, 25 pay line slot with a colossal jackpot. Amigo Slots are proud to host Wolf Gold along with hundreds of other Mobile Slots such as 'Star Burst' 'Fluffy Favourites' and 'Bonanza'!
Wolf Gold Game Info
RTP
96.01%
Features
Free Spins, Jackpot, Respins
Developer
Pragmatic Play
Reels
5 Reels
Paylines
25 Paylines
While there is no shortage of spiritually themed online slots, there are none which quite compare to Wolf Gold. Even years after the release of the online slot by Pragmatic Play, it still has the media talking and loyal players spinning the reels in a bid to cash out on the generous jackpot. Alongside wolves you'll find a whole host of other animals appear on the slots which you would be unlucky if you happened across in the wild lands of the mid-west. All animals may have been created equal in the wild, but things work a little differently on the reels, where each animal will win you different coin amounts when you match them on the reels.
Game Summary
Following a fairly simple slot set up, you'll play across 5 reels and three rows, and there are 25 pay lines to play across, which certainly isn't the most pay lines you will get to choose from in an online slot, but it's certainly not shabby for players who are looking to increase their chances of winning by placing stakes on as many bet lines as possible.
If you ask many players what their favourite aspects to Wolf Gold, you'll commonly hear that it is both the bonus rounds (yep, that's right, there's more than one) and how generous Pragmatic Play were when it came to free spins. Free spins are a pretty awesome incentive to keep the reels spinning. If the promise of unlimited free spins sounds too good to be true, thankfully in this case, it's entirely possible. Although, luck will have to be on your side to win them! You can read more about the bonus features and the free spins offerings in the bonus features below, but first, we'll set the scene of the iconic Wolf Gold online video slot even though the three progressive jackpot amounts should be enough to sell this online slot alone.
Of course, the size of your budget will determine whether this online slot is right for you or not. Wolf Gold permits you to bet from as low as 25p a spin, or up to £125 per spin. So it may not be for those who are looking for the penny slot experiences – we will cover more alternative options to Wolf Gold down below if you don't feel that the online slot is 100% suited to you.
Wolf Gold Mobile Setup
The design of Wolf Gold is fairly typical for a Pragmatic Play game, so, anyone who has played any of their other titles, may be a little disappointed if they are looking for innovation with Wolf Gold. But, if you're looking for a solid all-rounder which presents you with plenty of perks as you spin the reels, you're sure to be in heaven with the game which is still celebrating the height of its popularity.
Pragmatic Play have never liked to move all too far from traditional online slots, why make things complicated when everyone knows that with games such as these, simplicity really does pay!
When you load up Wolf Gold, you'll find a 5 x 3 reel grid which appears over a stunning backdrop which provides the perfect escapism to the spiritual lands which are often frequented by some pretty fearless predators. The sun-soaked landscape will present you with a stunning 2D image of the barren desert, well, it's almost barren, somehow there's still fauna popping up from the dusty rocks.
The symbols on the reels are pretty similar to many of Pragmatic Play's other games. You have the standard set of lower-value letter symbols to fill in the gaps between the predators which will present themselves on the reels.
Each of the animals will give you a different impressive multiplier, stallions will grant you an 8x multiplier, big cats 12x, bald eagles 16x, the buffalo 20x – depending on how many of these symbols you match. It will take matching 5 buffalo symbols to get your hands on the 20x multiplier.
Along with the standard symbols there are also wilds, scatters and money symbols. Special money characters are fairly unique to the Wolf Gold online slot, so, you might not have encountered them before. The money symbol is perhaps how Pragmatic Play mixed up the gameplay the most.
Even though Wolf Gold comes with plenty of charm, the visuals are still only in 2D, while online slots such as Great Rhino may take the graphics to the next level, Wolf Gold has a much more no-frills approach. However, that's not to say it's still not incredibly well done. The visuals may be low key, but they made no compromise with the soundtrack.
Wolf Gold released in April 2017, yet, other game developers are finding it increasingly difficult to match what Pragmatic Play created with the ever-popular slot. Once we have run through with the bonus features, you're sure to appreciate why!
Bonus Features
Love scatters, wilds and free spins? Wolf Gold will definitely be the game for you if you like a large amount of variety to mix up the game play. You'll never quite know what the reels are going to throw at you!
With Wolf Gold, the wild symbol will appear as the desert fox which can land anywhere to increase your chances of creating a winning combination and see your coin balance topped up with the wins! The wild replaces every other symbol on the reels aside from the scatter symbol which will remain.
You'll get to enjoy the perks of the scatter symbol if it happens to land on the first, third or fifth reels. When the scatter lands on all three, you'll get to enjoy the unlimited free spins side game, this is where Wolf Gold really does get exciting.
Of course, you won't automatically get rewarded with free spins – Pragmatic Play would quickly be out of business if that were to happen. Initially you will receive 6 free spins. Now, that isn't all that many in comparison to other online slots. But, there's the chance to win more, and there is no limit to how many free spins you can win!
Once you've started off with the six free spins and started to spin the reels, there's a chance of giant symbols popping up. The giant symbols can take up reels 2, 3, and 4, if you are to land another scatter symbol, you'll be automatically given 3 more free spins. But what are the chances of this happening? Higher than what you would expect! And those free spins rounds really do help when it comes to making Wolf Gold worth your while. There aren't many games where you can enjoy no limits on the free spins, but Wolf Gold isn't your average online slot – as you are probably figuring out now!
Now we get onto the really exciting 'money symbol'. Which you may not have happened across before. But it won't be long until you become familiar with them in Wolf Gold. You'll need to look out for the full moon symbol (it's probably due to the full moon why the wolves are so vocal all the way throughout Wolf Gold. Here's how the money symbol works.
Once you spin the reels you'll need to find 6 money symbols once they have slotted into place. If this happens the re-spin money bonus game will start. This bonus game plays a little differently to the free spins round. All standard symbols will be removed from the reels, so that you are only able to see the moon. Each of the moons on the reels has a different value, and when all of the other symbols have been removed you will be rewarded with 3 re-spins. You'll be wanting more full moon symbols to join the reels when the gameplay is in this mode. As long as full moons keep dropping on the reels the re-spin round will continue. With each new full moon, you will get three more re-spins. This game will carry on until you run out, or when something incredibly exciting is going to happen.
If you're lucky enough to land 15 full moons on the reels in this game, you will automatically win the jackpot prize! That's a tidy lump sum of 625,000 coins. Now, that wouldn't be enough to buy your own wolf, considering that they're banned as pets, but you can always use it to fund a trip to their native American lands!
If that wasn't enough to get you excited about the action on Wolf Gold, then it may be that the online slot isn't for you. We've provided a list below of all the alternatives to Wolf Gold. However, this is the most exceptional game (up to this point) from Pragmatic Play. When you combine the fun features which do well to keep you on your toes with the RTP of 96.01% you'll soon see why the online slot has left so many of the players enamoured!
About the Mobile Slots Developer - Pragmatic Play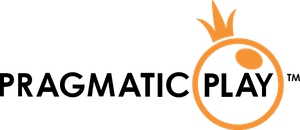 Wolf Gold may have taken Pragmatic Play to where they are today. They are now considered to be one of the most promising game designers in the industry! Their 80-title strong portfolio is ever growing and doing wonders to secure Pragmatic Play's place on the digital gaming map.
Whenever you load up an online slot to spin the reels on a Pragmatic Play game, you'll notice their distinctive inhouse content which has come a long way since their inception on the market in 2015.
Pragmatic Play started out a small, yet talented team of creatives who occupied the HQ, now their creative reach spans the globe and on average they put out 2 new titles a month. By now they've covered a lot of ground with their online slots – literally, they look to all corners of the globe for inspiration for their online slots. Through their video slots you can explore different countries and cultures and with the low stake amounts they allow you to play from, there's no cheaper way to take yourself there!
Pragmatic Play may currently be most popular in England, but their games have worked their way into thirteen jurisdictions around the world. That's 78 countries which Pragmatic Play's games are featured in. They were also kind enough to translate their games into 26 different languages! But online slots aren't the only thing that pragmatic play is known for, they also create a variety of digital scratch cards, which no longer means that you have to mosey on down to your local garage or shop to scratch and win, just as you are no longer required to head to a casino to enjoy a bit of fast-paced gaming action. You can definitely be sure that with Pragmatic Play's games you'll receive games which are created with the best tech, and the best minds in the business.
For any game developer to be successful in this day and age, they'll need to be sure that all of their games are suitable for play on mobile. And Pragmatic Play haven't failed to deliver in this capacity. Their willingness to make their products easy to integrate and play for Amigo Slots customers are just two of the reasons why we have been so keen to feature their games!
None of Pragmatic Play's games share quite the same limelight as Wolf Gold, but you'll definitely have noticed their other online slots featured on Amigo Slots. Their other well known titles include Chilli Heat, Leprechaun Song, Da Vinci's Treasure, Gold Rush, and 3 Genie Wishes.
Here's the game designer described Wolf Gold:
"Wild wolves are out to hunt in Wolf Gold, the 3×5, 25 lines videoslot. The wolf pack is stacked on all reels and when you hit the Blazin Reels Free Spins feature, reels 2,3 and 5 spin together as a GIANT symbol. Moon symbols trigger the respin feature where all the values get added together and can win one of the three available jackpots for super big wins!"
Similar & Related Games to Wolf Gold
As we mentioned before, Pragmatic Play are always looking to travel to new destinations with their online slots. So, there are plenty of their titles which include the animal or spiritual theme. Each of their slots with the ability to transport you to a new reality come with stunningly authentic visuals and they are accompanied by stunning soundtracks.
Hot Safari: Okay, so, you may not be in America with Hot Safari by Pragmatic Play, but you were looking for a switch up from the iconic slot, right? Look no further than Hot Safari to immerse you in a land full of exotic animals, luxurious landscapes, and very generous jackpot amounts! Hot Safari is a 5 reel 3 row slot, which also offers unlimited free spins, with 15 different betting lines to place a stake on. The premise to the game is fairly similar to Wolf Gold with the same high value characters which are represented by the deadly predators on the screen. You can win anywhere up to 10,000x your original bet amount, which is absolutely insane, especially when you combine that with an RTP of 96.16%

Jurassic Giants: Jurassic Giants will probably take you further back in history than any other Pragmatic Play online slot, but for anyone with an affinity of the Jurassic period, this is the game for you! By far the most impressive aspect of the game is how many different betting lines you can play across on the slot. There's an astonishing 4096 different fixed lines you could play on with Jurassic Giants. But sadly, there will be no never ending free spins with this slot. Although, 250 free spins isn't bad, right? When you combine that with how much imagination the developers put into graphics and animations, you'll soon come to wonder why Jurassic Giants hasn't been scooping up the awards yet! The action makes Wolf Gold look positively sleepy in comparison. The graphics may be one thing, but the perks of finding yourself in the bonus rounds are even better!
Similar Mobile Slots (not made by Eyecon)
None of the Pragmatic Play games quite do it for you? Don't worry – there's plenty of spiritual and animal themed slots on offer from other game designers such as NetEnt and Eyecon which have their own individualistic appeal.
Wolf Club by NetEnt: NetEnt went all out to ensure that Wolf Club was one of the most adorable slot machines yet. Yes, that includes all of the online slots in the Fluffy Favourites series. Wolves generally aren't the cutest of creatures if you think about it, so, NetEnt took the realism of wolves out of Wolf Club and injected them with some cuddly character instead. The five reel slot offers 20 different fixed betting lines, and a fantastic fixed jackpot amount of 400,000 coins along with a RTP of 96.34%. Not only do the cute characters steal your heart – but they also have the ability to win you a life-changing amount of cash!
Shaman's Dream by Eyecon: If any spiritual themed slot is as iconic as Wolf Gold, it's Shaman's Dream by one of the best game designers in the business Eyecon. The online slot may have been published back in 2016, but it is still one of Amigo Slot's most popular slot games for a reason – it's a classic! There are plenty of online slots which amp up the game play and throw in new features which may just turn out to be a gimmick after a few spins, but with Shaman's dream, you really know what you're going to get with the game which offers a 95.4% RTP, 25 different betting lines and a jackpot worth 4750 coins. Yet, there are plenty of gamble features, wilds, scatters and free spins.
Wolf Gold Slot on Mobile
Want to play Wolf Gold via Amigo Slots on your mobile? You're in luck! Wolf Gold is one of our most popular games to be played on mobile, well, thousands of slot players can't be wrong, can they?
The same visual spectacular which is presented to you on a desktop or laptop will greet you every time you spin the reels on the online slot on your mobile. The visuals are just as stunning on your mobile thanks to Pragmatic Play keeping their graphics simple. Whether you choose to play in portrait or landscape mode you're in for an immersive online slot experience.
Feel free to try out Wolf Gold for free on your mobile to see if it works with your smartphone device before placing a bet!
Wolf Gold News
On the 27th of November Wolf Gold was dubbed as 'the best slot game' at the Malta Gaming awards.
CCO of Pragmatic Play Melissa Summerfield was only too happy to report on their jubilation of winning the prize! Here's what she had to say

"This award marks a year of real progress as we continue to build on our stellar range of slot titles with a series of expertly-modelled products."
If that doesn't get you excited to spin the reels, how about the fact that magazines lit up across the board to praise Pragmatic Play on their classic yet iconic game.

Ventsmagazine.com was full of admiration for Pragmatic Play after the release of Wolf Gold.

"Wolf Gold has long remained one of the most popular slots of its niche, the game sought inspiration from the American Mid-West to create one of the most authentic gaming experiences possible. As slot machine games go, it doesn't get much more classic than this."