Wild Worlds Mobile Slot
Play UK Mobile Slots at Amigo Slots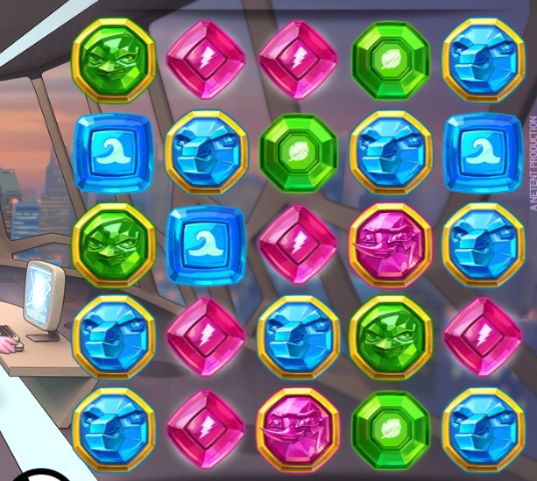 Mobile Slots - Register Here - View Promotions

Wild Worlds Mobile Slots
Wild Worlds is a five reels, cluster paylines UK Mobile Slots by Net Ent. Wild Worlds has Wilds, Collapsing Wins, Scatter Symbols, and Free Spins features, and an RTP of 96.47%. If you're ready to play Wild Worlds, do it here at Amigo Slots, where we have more than 500 other great Mobile Slots including Starburst, Chilli Heat, Rainbow Riches and Fluffy Favourites.
Wild Worlds Game Info
RTP
96.47%
Features
Free Spins, Random Wilds, Scatter symbols
Developer
NetEnt
Reels
5 Reels
Paylines
0 Paylines
Sometimes, we come across a Mobile Slots game that's so inventive, and so far removed from the norm, that all we can do is stand back and applaud it. With Net Ent, and their April 2019 release Wild Worlds, we're giving a standing ovation. This highly unorthodox and beautifully animated slot is in a genre all on its own. It's part Mobile Slots game and part video game - and in truth, it may have too much going on for the tastes of some players - but if you love innovative bonus features and entertaining gameplay you're in for a real treat.
Game Summary
This slot isn't messing about when it tells you that you'll be visiting some Wild Worlds. This is a futuristic fantasy land which is under attack by marauding monsters. The only people standing in their way are you, your reels, and your team of three office-based chicken characters working at their space-age desks. The graphics are absolutely outstanding, from the cartoon intro to the motion of the symbols as they spin.
You're based in the office with your team of unlikely heroes, where the 5x5 reel set is positioned on one half of the screen, and the other is devoted to the office. Keep an eye on the back window for lumbering monsters coming your way. There's no standard payline structure at all in this slot; wins are counted in clusters, so having three matching symbols either horizontally or vertically anywhere on the reels will get you a payout.
Some of the symbols look a little similar, but thanks to the razor-sharp HD visuals, you'll be able to tell them apart. Three gems in different colors represent the low values, whereas three more gems featuring the faces of the chicken heroes are next in line. These are known as 'hero symbols,' and come in very handy during the bonus features. There's also a 'high win' symbol, marked by a dark symbol with a 'W' on it, which is the top-valued basic symbol in the slot.
Any UK Mobile Slots game which has as many bonus features as this is bound to have bonus symbols, and so there's also a big gold 'W' which is a wild, and that will replace everything apart from the scatter when it comes to creating winning combinations. That scatter takes the shape of a miniature bonus wheel, which gives you a little clue as to what you can expect to see when it comes to the bonuses. We'll move onto them right now.
Bonus Features
For all the fun and beauty to be had in the base game, there's even more going on with the bonuses.
The first bonus feature Wild Worlds has to offer is Collapsing Wins. Every time you put together a winning combination, the symbols involved in the win will explode, and new symbols appear from above to take their place. Because of the way that the slot pays out both horizontally and vertically, this can make it feel a little bit like you're playing a game of Tetris! Winning streaks under this system can generate very good payouts without even triggering the larger bonuses.
We mentioned that the 'hero symbols' are important, and that's because making a winning combination from three of them will cause any other matching symbols in view to become wilds. This feature is known as Hero Wilds, and should set you off on a good run of collapsing wins if you have plenty of matching symbols to play with.
If you spin and no winning combinations appear, one of your hero assistants may decide to use their magic powers to activate the Destroy Feature. They'll literally destroy everything on the reels apart from any scatters you have, plus one randomly-selected matching symbol. That gives you a second chance to either make new winning lines, or to land enough scatters to trigger free spins.
The Free Spins in Wild Worlds are so immersive and fun to watch that you can sometimes forget you're playing a Mobile Slots game at all. Land three scatter symbols, and you'll be taken to a bonus wheel. Spinning the wheel will decide which of the three fantasy lands you'll be taken to for your free spins feature. No matter where you go, you'll get eight free spins.
During your spins, you'll be battling against a series of monsters, all of whom have 'hit points.' This will be familiar to any video gaming veteran. Making winning combinations during free spins charges the 'Hero Meter' of your chicken friends, which allows them to attack the monsters. Destroying any monster will activate the special award of whichever land you're in. Once you've beaten the three basic monsters, you'll get into a fight with the 'boss monster,' who has a massive number of hit points. Defeating him is the key to a really big money win!
The first of the three fantasy lands are the Dark Forest, where the special award is wilds which explode into more wilds when they create wins. The second is Fire Lands, where the special award is simply extra wilds at up to four at a time, and the third is Ice World, where the frozen wild symbols are sticky, and remain where they are for the next spin.  
This is a hugely enjoyable Mobile Slots game. It might be guilty of going a step too far with the bonus features; if all you're looking for is a few quiet spins of the reels, you won't find them in Wild Worlds. If you're up for an adventure and you'd like to win money by saving the world, then you're in the right place!
About the Mobile Slots Developer - NetEnt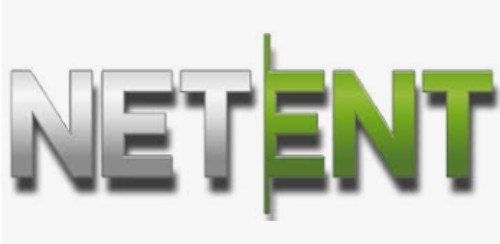 Stunning graphic design is one of the things that Net Ent, the developer of Wild Worlds, pride themselves on. They don't always make slots as complex and bonus-heavy as this, but even when they're making something more simple, it will still look great. You only have to look at Starburst Online Slot for that; Net Ent released it years ago, but it still looks fantastic today. That might be why it's one of the all-time great UK Mobile Slots. Reel Rush Mobile Slots Game, another Net Ent creation, will be a familiar name to many of our players.
Net Ent got where they are by being ahead of the curve; they'd picked up on the potential of the internet for slot gaming years before many of their rivals, and by the time everybody else caught on, Net Ent was already huge. They expanded from their home in Sweden to open offices in multiple countries, and their slots are available in more than twenty different languages. They're now one of the most successful casino companies in the world, and based on the evidence of Wild Worlds, they're still getting better.